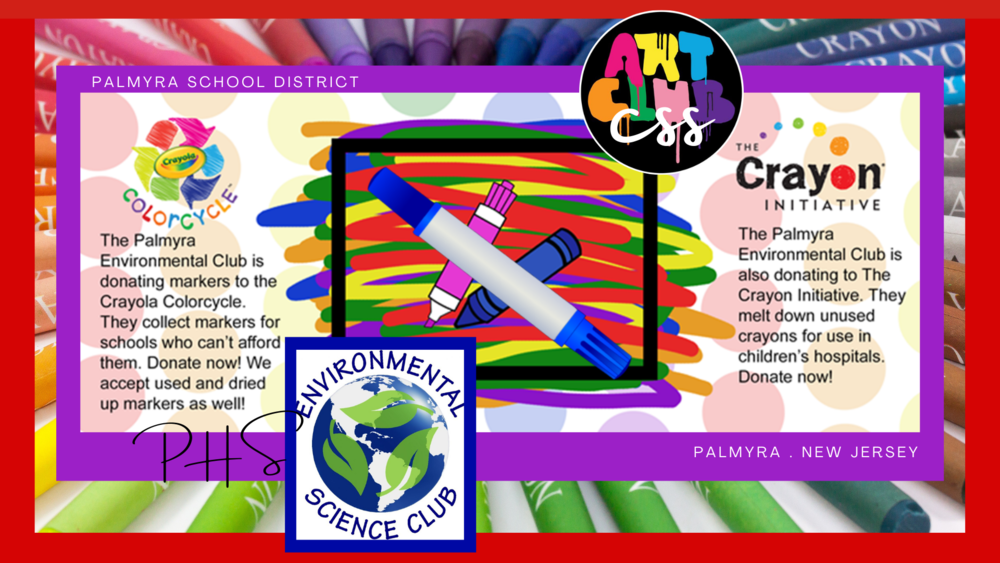 a mostly GREEN project of 2 District Clubs!
Palmyra Schools
Thursday, February 18, 2021
The PHS Environmental Club AND the CSS Art Club are collecting used/dried up markers & used/broken crayons. Separate collection containers will be placed at PHS door #1 for Middle & High Schools. Containers are already available at CSS, you can send the crayons in to your child's homeroom.
Please make every effort to keep the markers & crayons separate. Whenever possible: Please try not to use a new baggie to store them, we are trying to reduce the amount of waste we use.
The crayons are sent to be melted down through the Color Initiative program & formed into crayons for children with difficulty manipulating a typical crayon and the used markers are recycled through colorcycle into energy & new marker casings.
Thank you for your well used materials!! #PalmyraProud #aGreenerPalmyra