PRESCHOOL ONLY Before & After Care
The Delaware Avenue School partners with YMCA for before & after care of Preschool students.
The YMCA has been contracted to handle Before & After Care for Palmyra Preschool. An informational Town Hall meeting took place July12th to share program details with families.
The YMCA continues the curriculum we use in preschool & handles programs with Riverton, Riverside, Maple Shade, Delran & so many more. View their website here.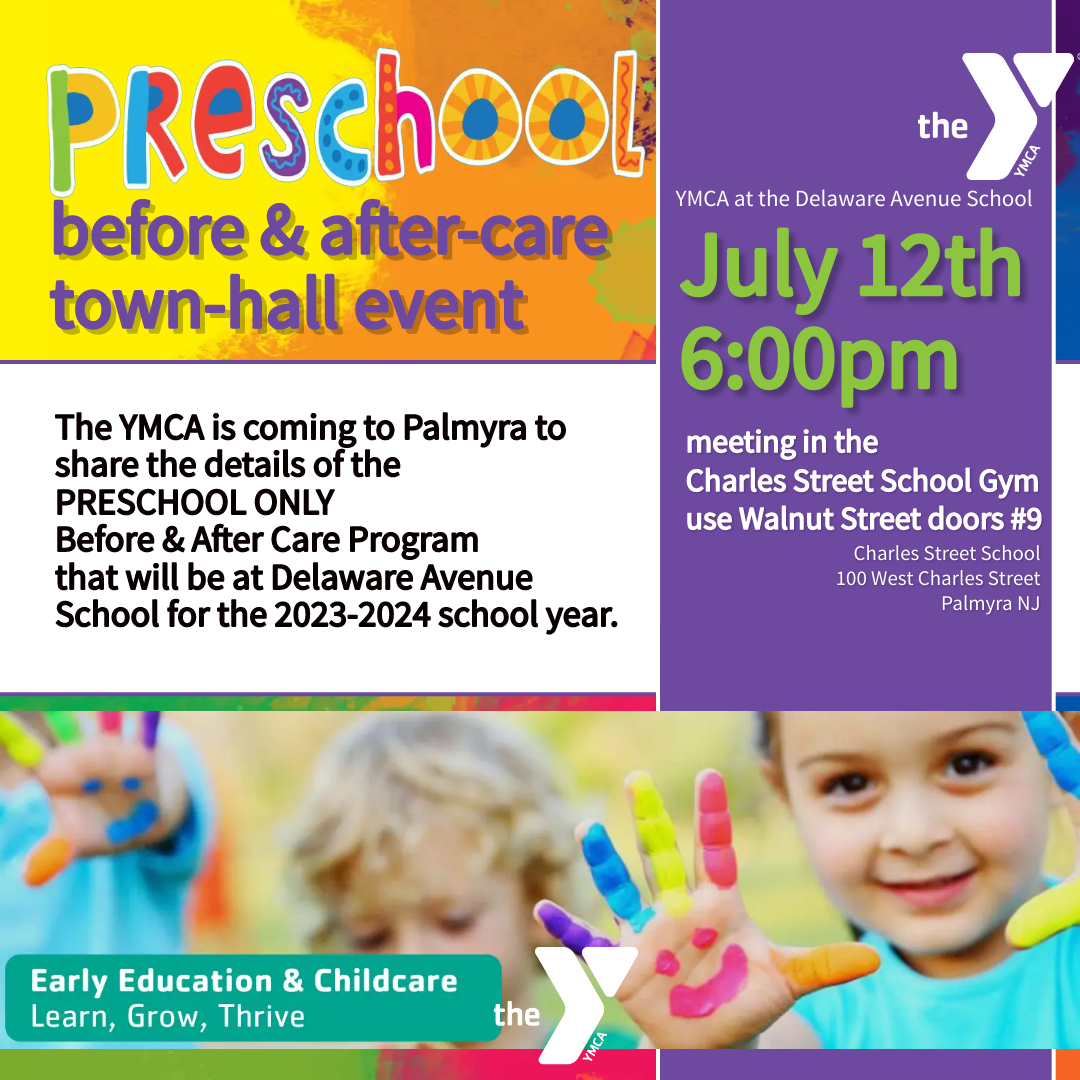 The YMCA charges a non-refundable annual administration fee for all care of $50. They also have Tuition assistance. Details available on their website.
| | | |
| --- | --- | --- |
| BEFORE SCHOOL CARE MONTHLY TUITION | Drop-off at 7:00am | |
| # of Days | 3days | $189 |
| # of Days | 5days | $210 |
| | | |
| --- | --- | --- |
| BEFORE & AFTER SCHOOL CARE MONTHLY TUITION | Drop off at 7am & after school until 6pm | |
| # of Days | 3days | $318 |
| # of Days | 5days | $351 |
| | | |
| --- | --- | --- |
| AFTER SCHOOL CARE MONTHLY TUITION | after school until 6pm | |
| # of Days | 3days | $260 |
| # of Days | 5days | $290 |