Palmyra HS Health Services
Ms. Kathleen McClure, RN BSN CSN
School Nurse
856-786-9300 x3124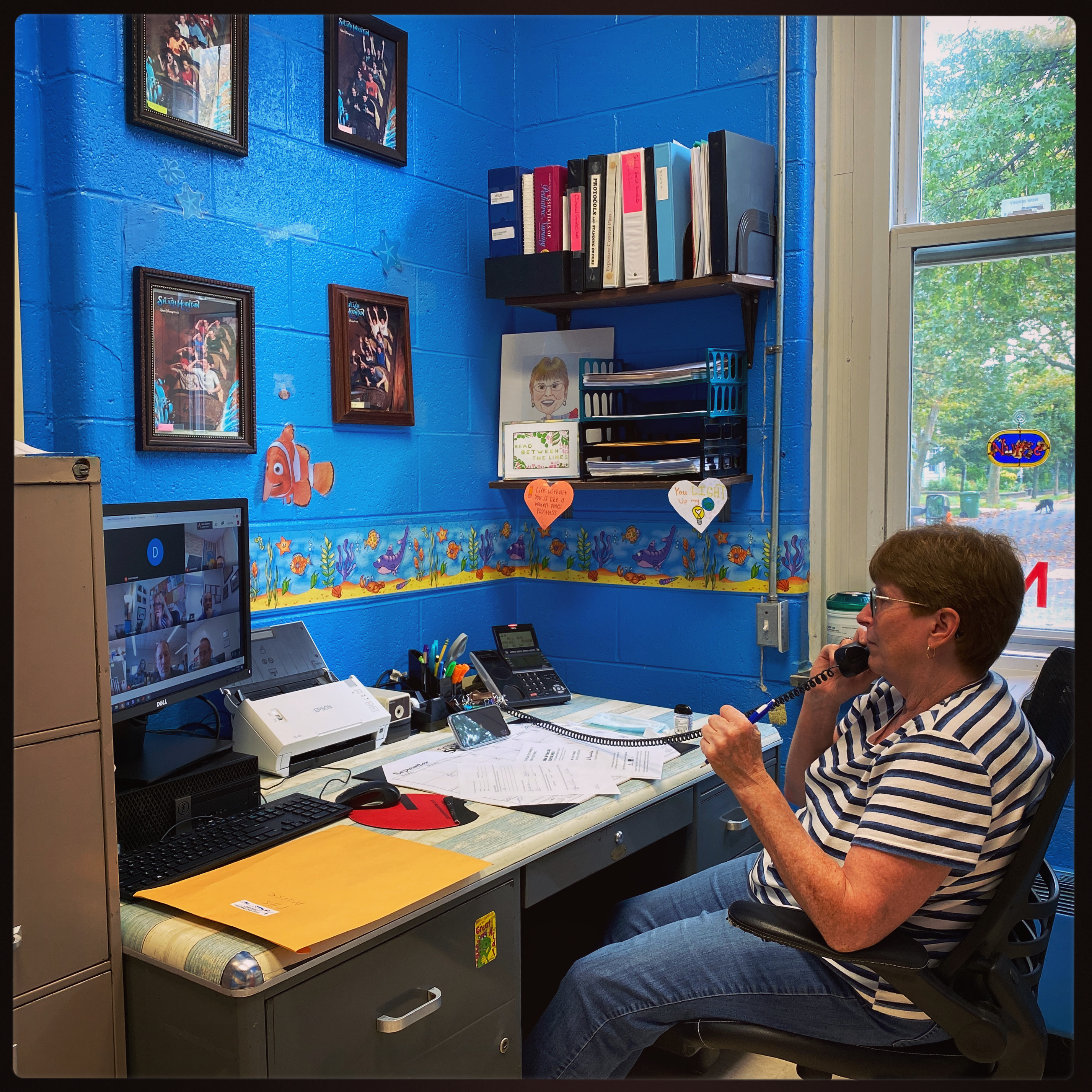 Smoking
Smoking in or on the grounds of public schools is illegal. Smoking presents a fire hazard and medical proof substantiates that smoking is injurious to one's health. Smoking in the school building and on school grounds is prohibited at all times. Violations are subject to suspension as outlined in the infraction procedure. Students may also be fined according to state and local Statutes.
Substance Abuse
The Palmyra Board of Education realizes the seriousness of drug and/or alcohol abuse. All students are subject to the state statues as well as the Board of Education policy pertaining to drugs and alcohol. The school district will provide and maintain an on going drug and alcohol education program for parents/guardians of students within the school district in accordance with N.J.A.C. 6:29-6.3 (C) 7.
Concerns over student use of drug/mood-altering substance or alcohol within school or outside of school may be addressed via referral to Student Assistance Program/Core Team, school counselor, substance awareness coordinator, school nurse or administration. The student is protected from disclosure under Feral Law 42CRF, Part 2 and confidentiality is maintained if student seeks assistance from in-house support services provided by the Student Assistance Coordinator and/or Core Team. A referral to community treatment center may be necessary.
The Board of Education shall provide in-house assessment of student drug and alcohol concerns, as well as educational information, prevention, intervention, and outside referral sources for students and/or family members. These services will be provided by the Student Assistance Program and/or Core Team members who are trained in drug and alcohol prevention, intervention and after-care procedures.
Alcohol and drug use is viewed as a serious problem which may cause serious consequences to students. For this reason, students may voluntarily seek a confidential assistance with an alcohol or drug problem by contacting the crisis counselor, a school counselor, administrator of staff member. The abuse, use, consumption, possession, sale, distribution or transfer of alcohol, any controlled dangerous substance or drug paraphernalia is strictly prohibited in any of the following circumstances: on school property, either before or during the school day;
At any school-related activity;

While in route to and from school or

Any school related activity.
Please note: All staff members are bound by state law to report to the administration and medical staff any student(s) who appear to be in violation of this policy. When there is reasonable suspicion that a student has used, consumed or abused alcohol or controlled dangerous substances, the principal or designee will notify the parents and Superintendent of School. A medical examination/assessment will be immediately arranged with or without parental permission.