Appreciation Week props go out to our amazing TECH TEAM! Without them, we would not have survived remote learning! All year long, they keep our systems running & this past 14months have certainly been a major challenge! #PalmyraProud #PalmyraStrong #techtastic #departmentreport52

THIS WEEK'S PawPoints: 4 points of interest from Dr. McBride. These are posted weekly on the Superintendent's Webpage... SPECIAL SHOUT OUT FOR TEACHER & SCHOOL STAFF APPRECIATION WEEK!
https://www.palmyraschools.com/page/paw-points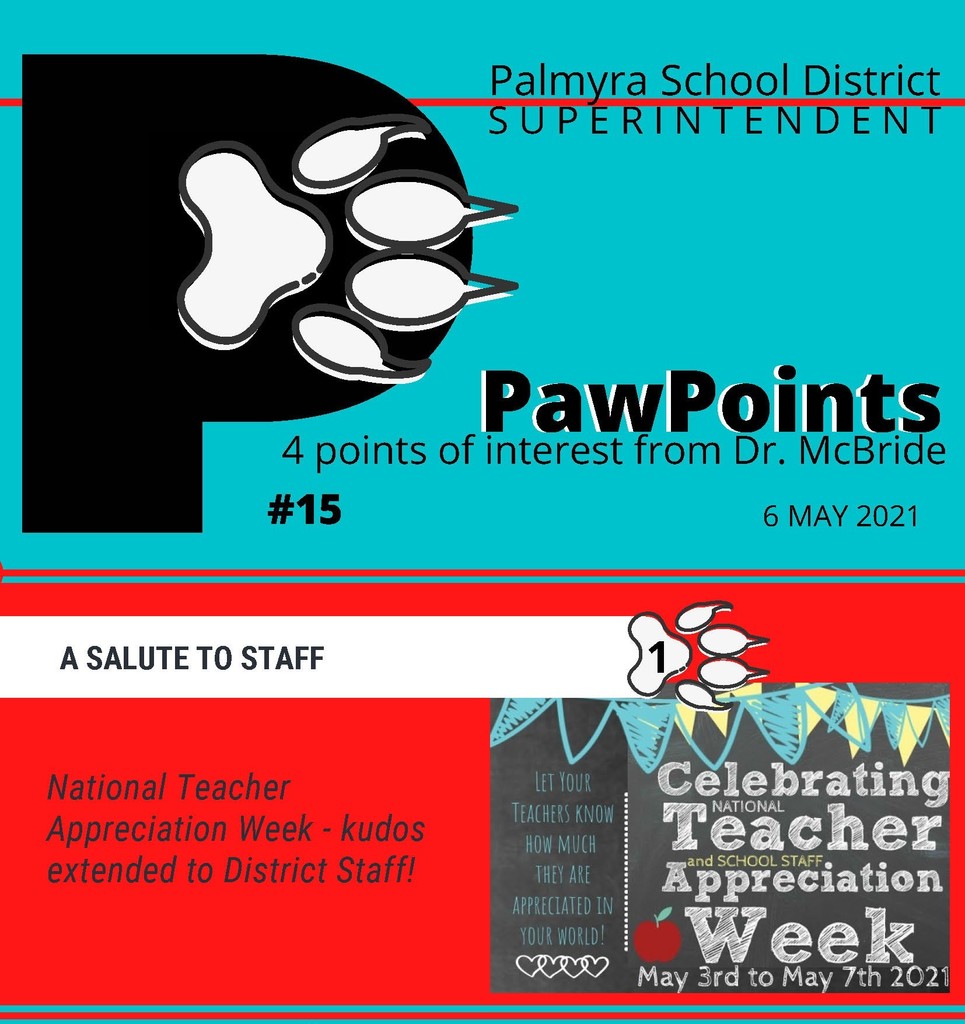 Presented by PHSFEE and Ms. Sabo, A panel of recent grads share their experiences and information on how PHS prepared them for success in the college careers. #PalmyraProud of these grads! See the flyer for the xtel virtual link.

Teacher & Staff Appreciation Week Shout OUT!! To Our District Buildings & Grounds Team that keeps our vintage buildings looking fresh & clean. This team includes housekeeping, carpentry, electrical, grounds, maintenance, & so very much more. They have gone above & beyond this past 14 months! We are #PalmyraProud of each of them keeping our buildings #PalmyraStrong!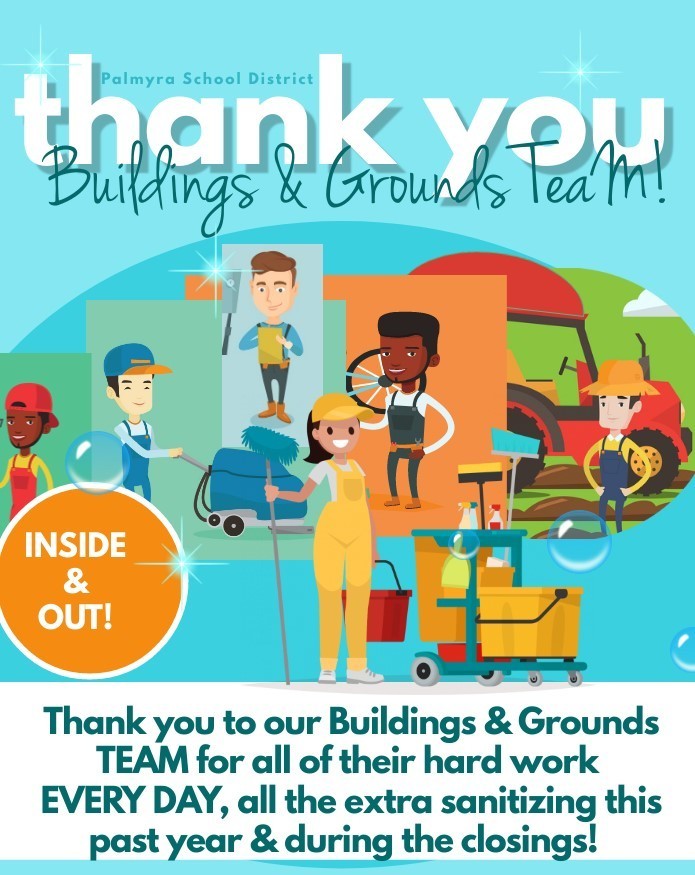 ATTENTION HIGH SCHOOL ATHLETES (& rising high schoolers): Palmyra District's School Doctor will be performing FREE physicals on June 3,4, 8, 9, 10 & 15 in the PHS Nurse's Office. Physical Packets are available on the website, in the Main Office & Nurse's Office. DEADLINE 5/27

After more than a year of distance learning in a global pandemic, we all appreciate our teachers & school staffers more than ever. This year for Teacher Appreciation Week, help us shower staff with affirmation — whether learning virtually or attending in person. #PalmyraProud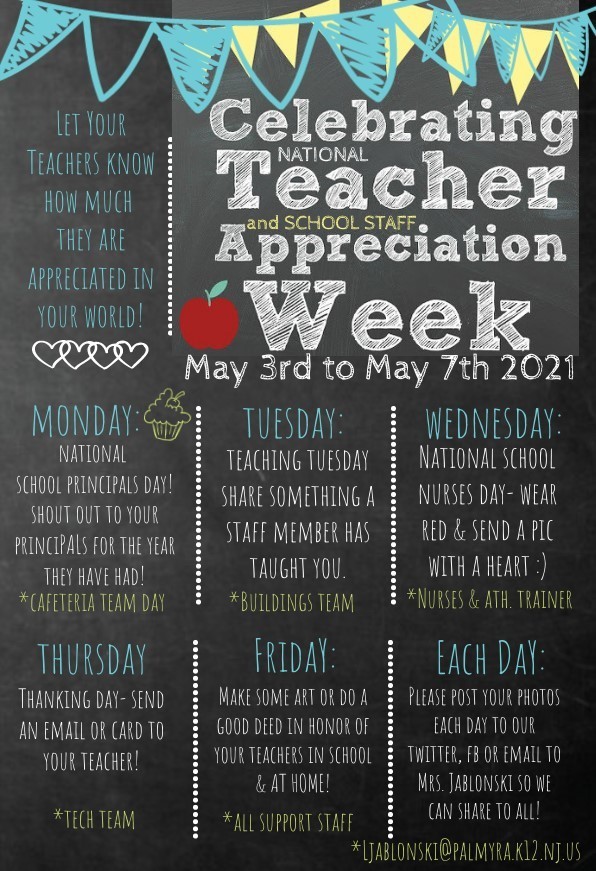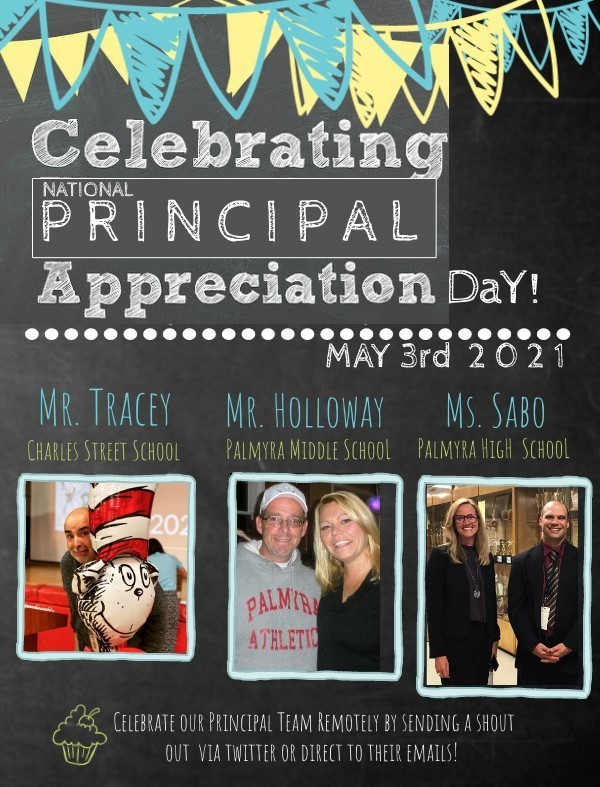 Today is Arbor Day- make a plan to be kind to a tree this weekend, they will certainly be kind to you all year! Consider planting a new one since we lost so many branches this past winter! #treecityusa #palmyraproud #palmyrastrong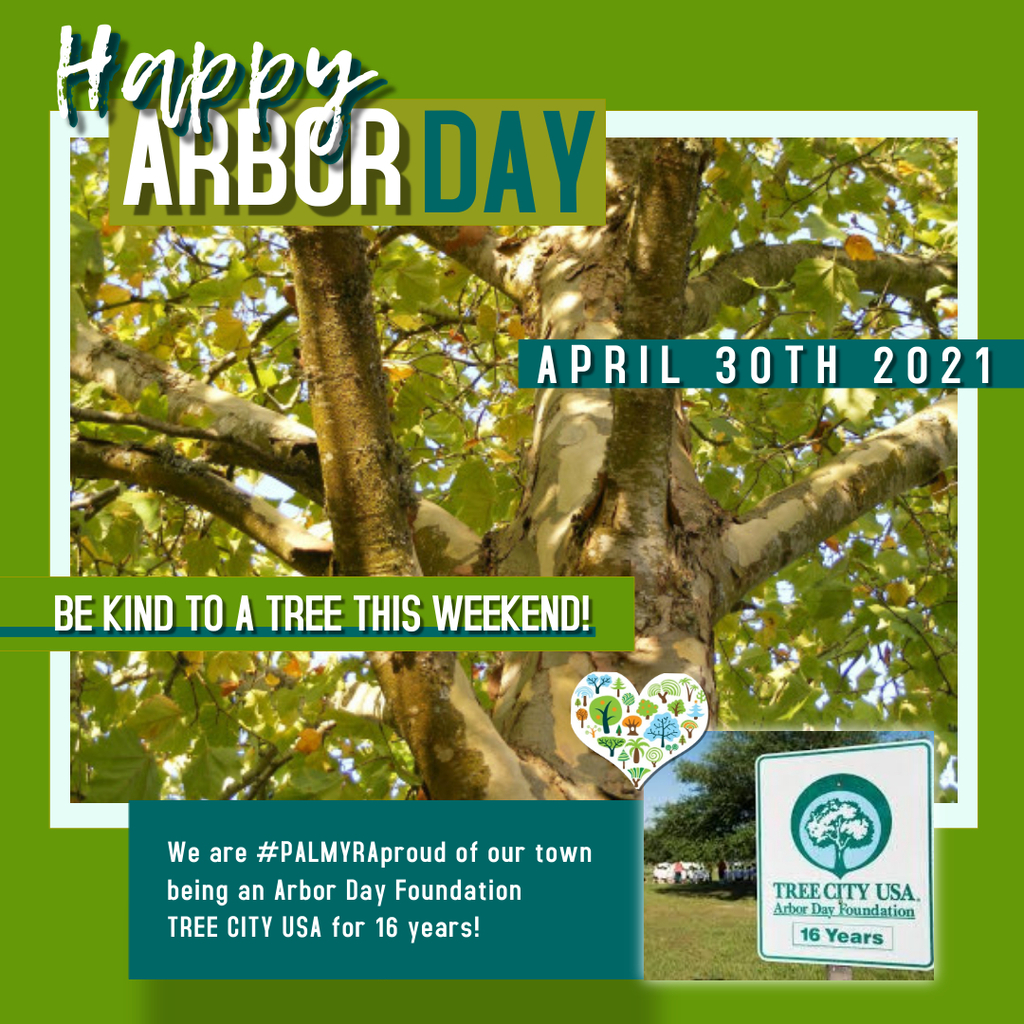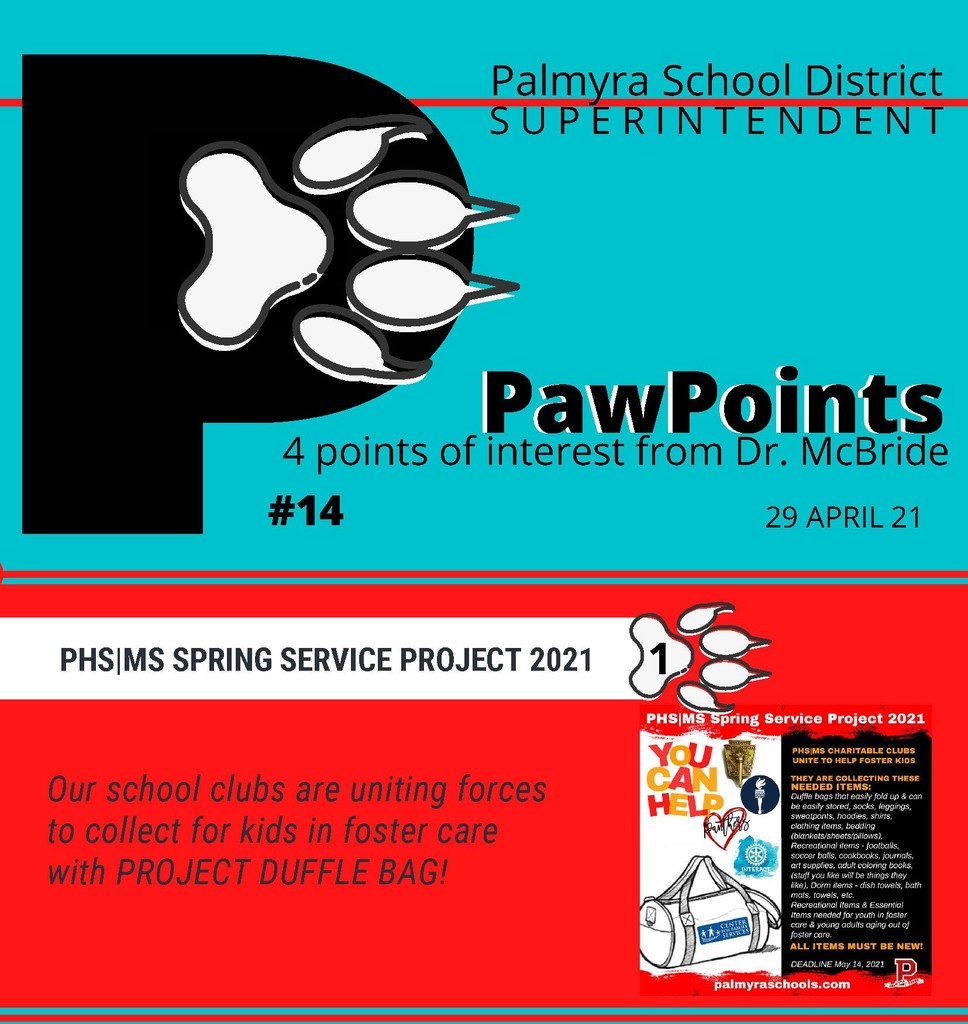 This past weekend six tents were installed on our campuses: 3 at CSS and 3 at PHS/MS. These outdoor spaces will be used for reading time, snack time(CSS), change of scenery, mask breaks, & much more with the limit being the teacher's imaginations! #PalmyraPivots #PalmyraProud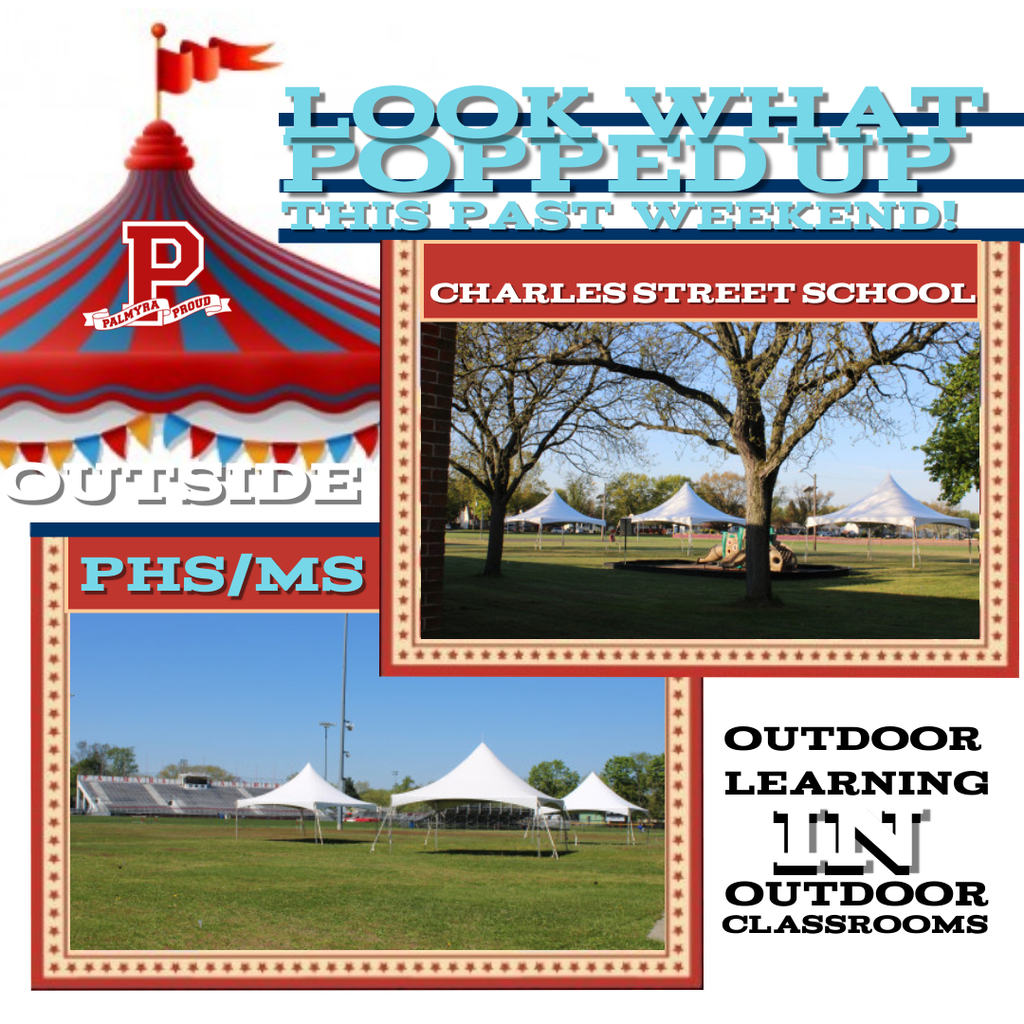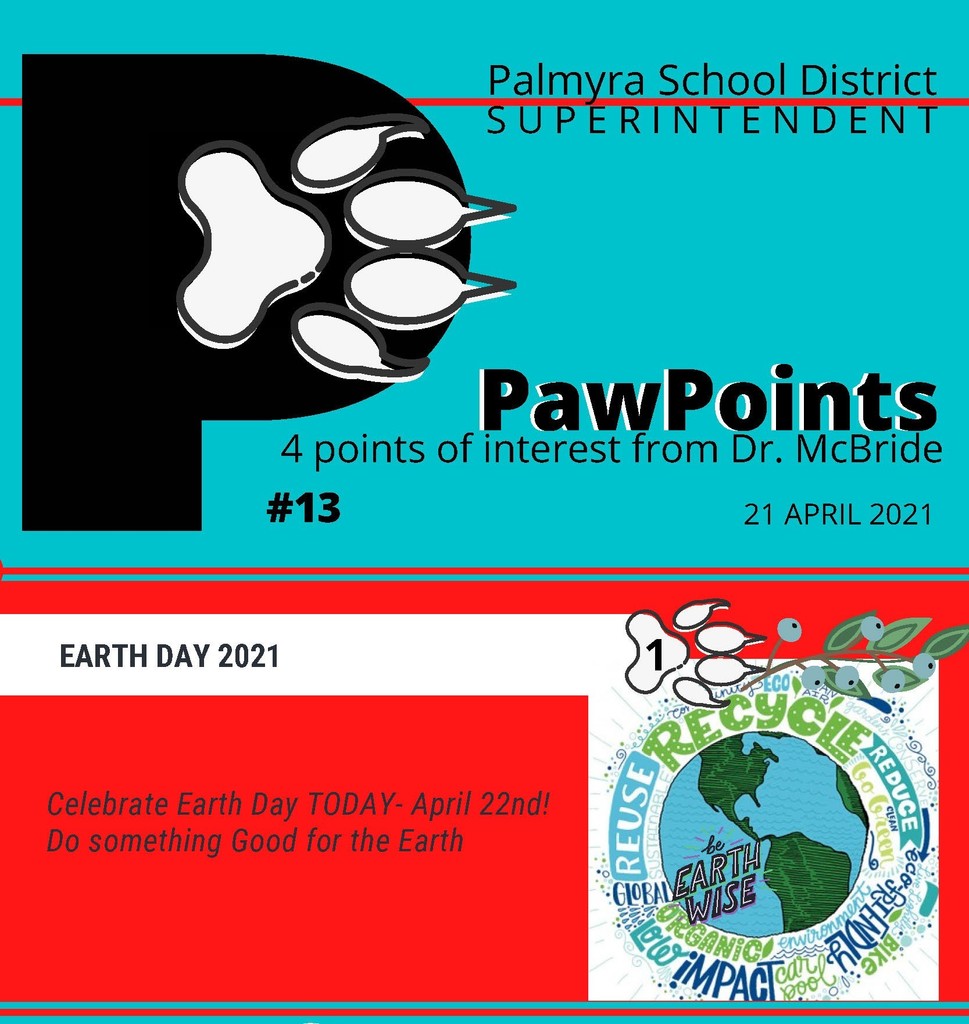 Join our admin team & staff in saluting our District Team on Administrative Professionals Day! Previously called Secretaries Day, this group has proven that even a pandemic can't keep them away from keeping our district & schools (& admins) running! #PalmyraProud #12monthsquad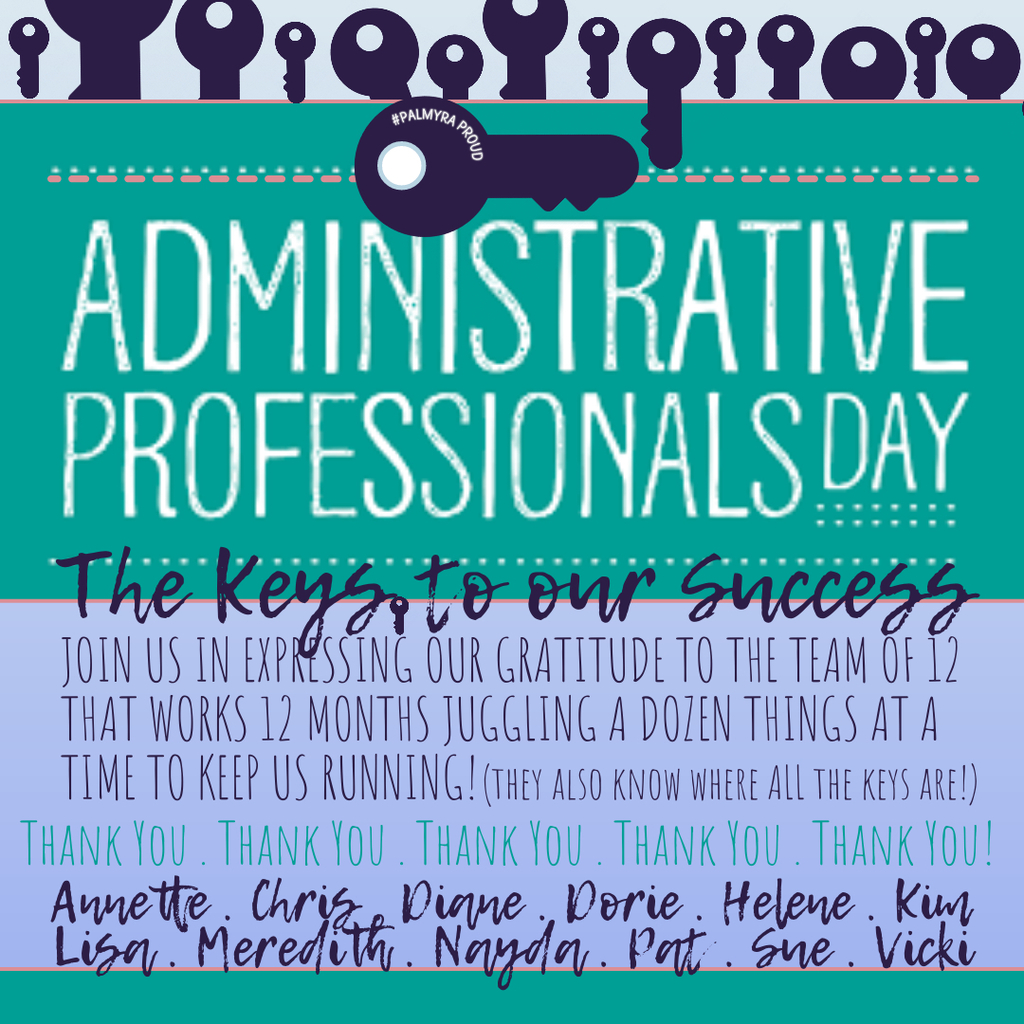 Hot off the presses! The monthly Superintendent Newsletter is now available for all the exciting news of how we MARCHed forward in our schools!
https://5il.co/rld9
Always located on the District Website> Departments> Superintendent> Monthly newsletter. We are #Palmyra Proud!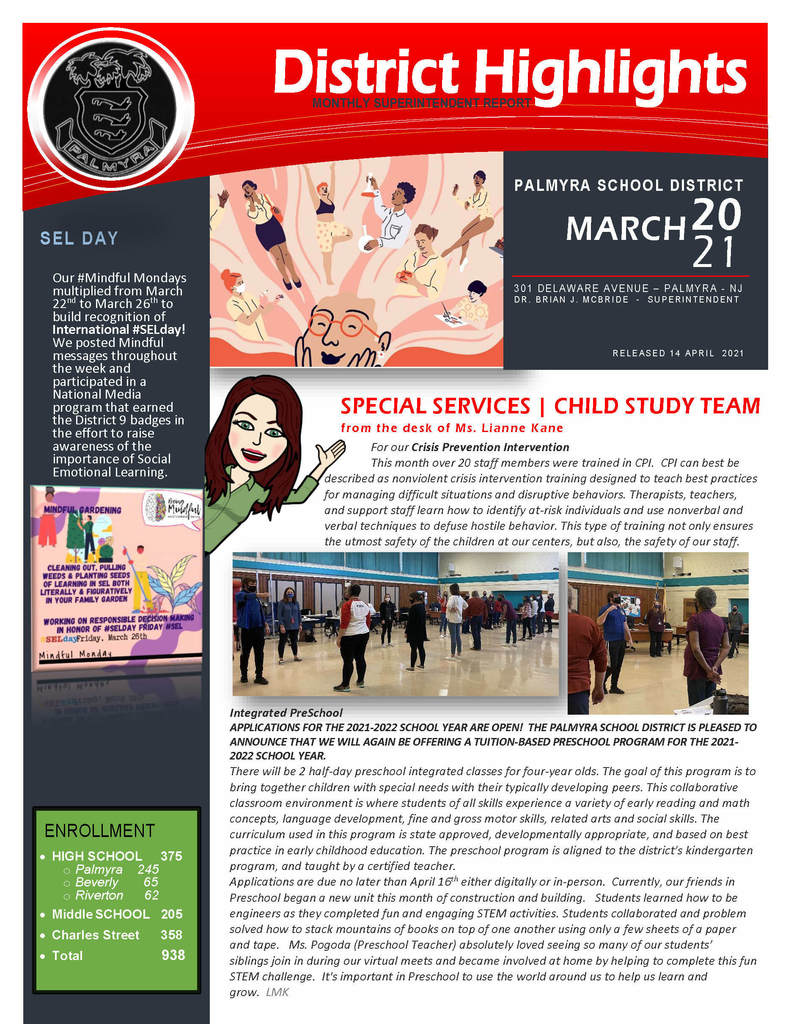 THIS WEEK'S PawPoints: 4 points of interest from Dr. McBride. These are posted weekly on the Superintendent's Webpage...
https://5il.co/rl94

IMPORTANT: TEMPORARY REMOTE LEARNING FOR PALMYRA MIDDLE & HIGH SCHOOLS -TOMORROW, THURSDAY APRIL 15TH & FRIDAY APRIL 16TH! Please see email from Dr. McBride for details. Charles Street School is operating as usual. #PalmyraPivots

The Agenda for TONIGHT: Wednesday, April 14, 2021 BoE Meeting is on our website. Tonight's Live meeting limited to 25 in-person on a first-come basis.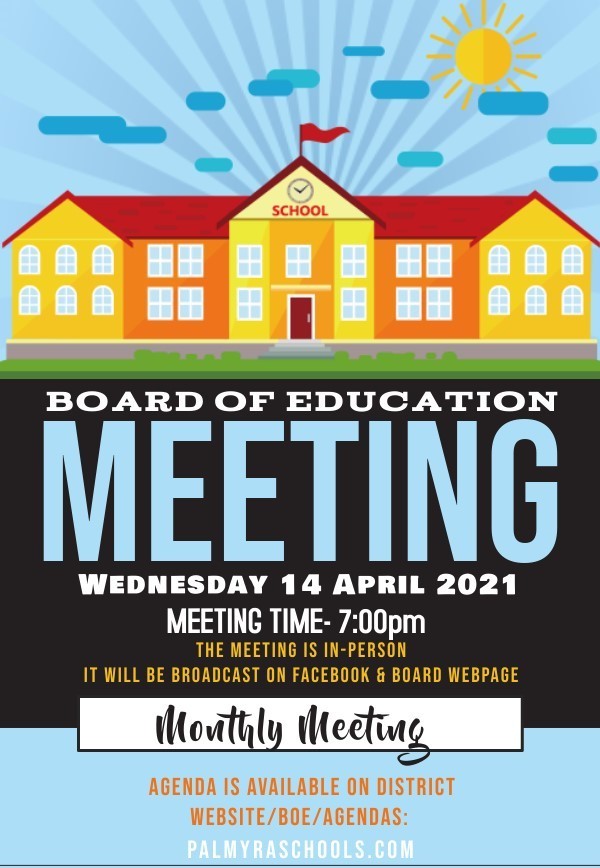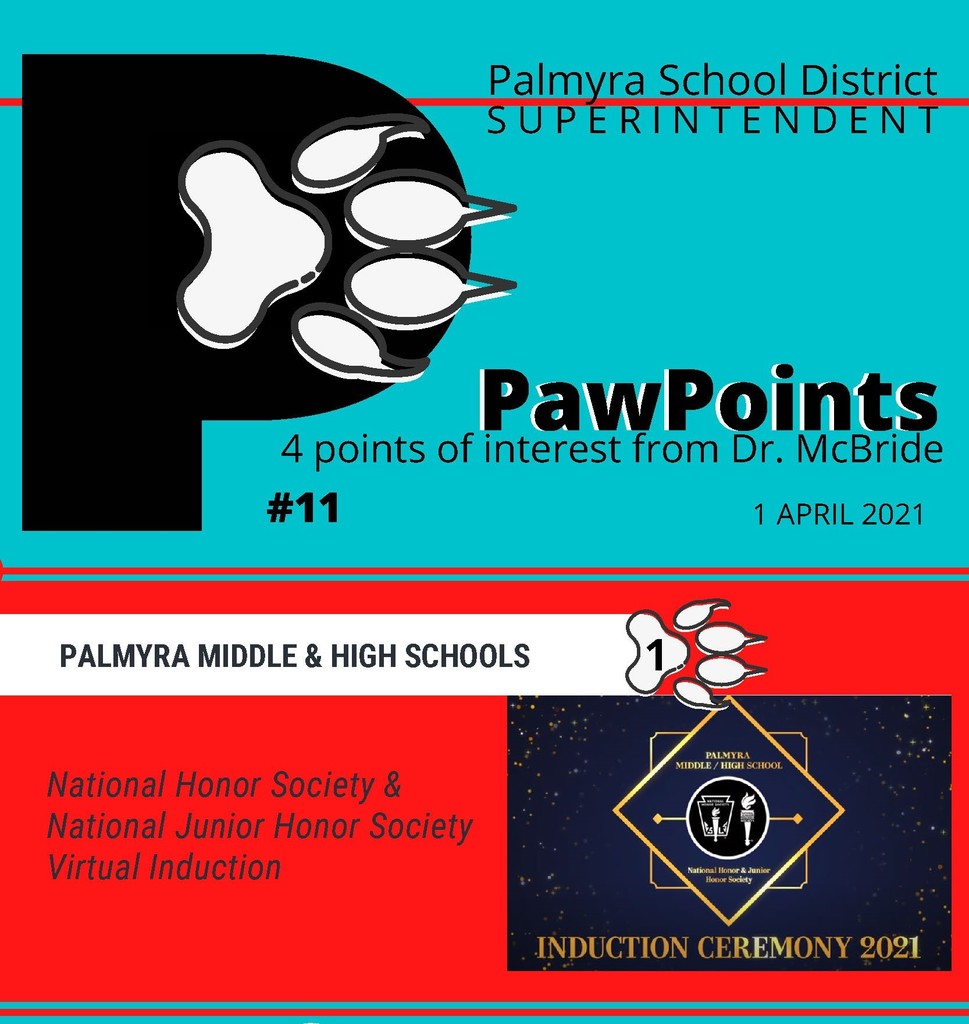 April is World Autism Month, beginning with United Nations-sanctioned World Autism Awareness Day on April 2. One in 68 children in the U.S. is born with Autism Spectrum Disorder (ASD). We are #PalmyraProud of our special educators, their students!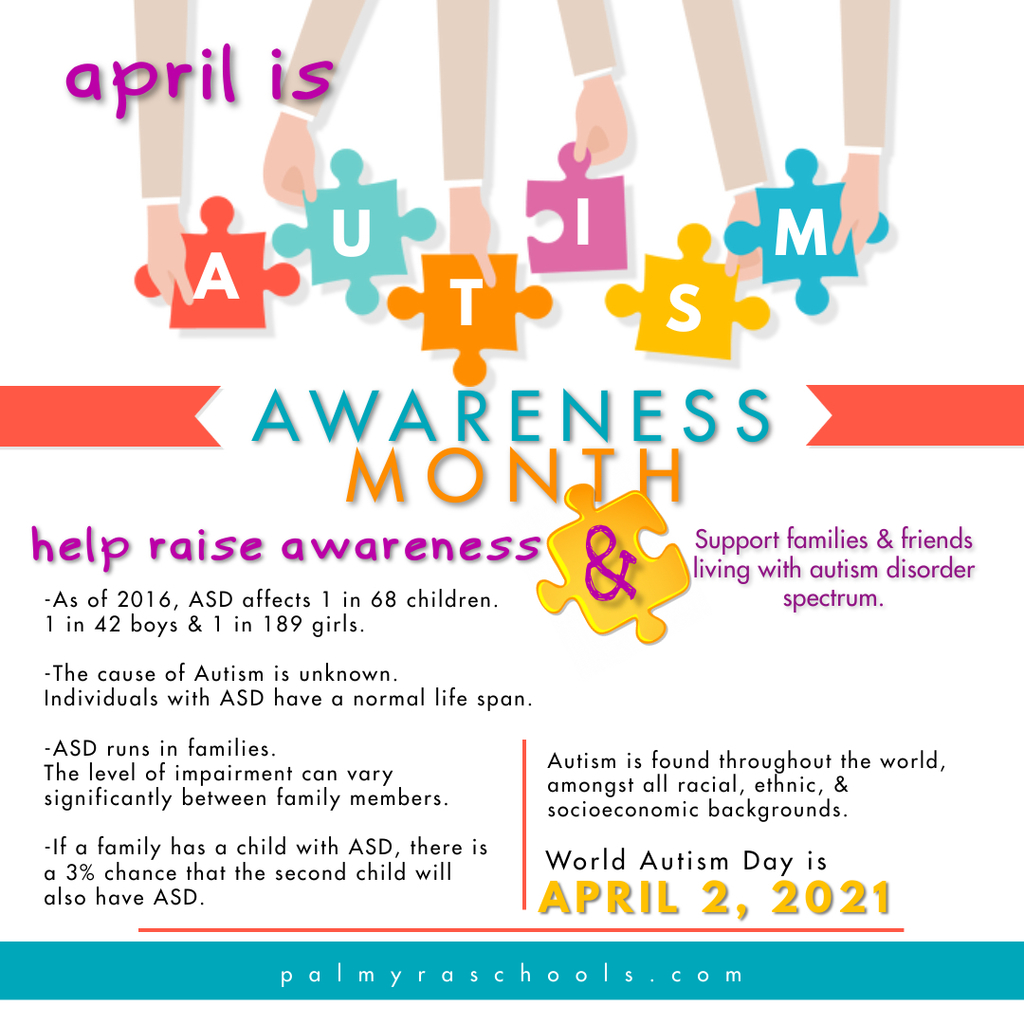 An important message from Dr. McBride regarding dates & information detailing the return to additional in-person instruction: Please see our School District Website >green RETURN tab> Superintendent Communications> first posting in Community Letters> 3/29/21. Thank You


On a Healthy Note: Rowan College at Burlington County Dental Hygiene Clinic is offering FREE dental cleanings for veterans, healthcare heroes, and children 13 and under until April 30th. Just call 856-291-4215 to make an appointment!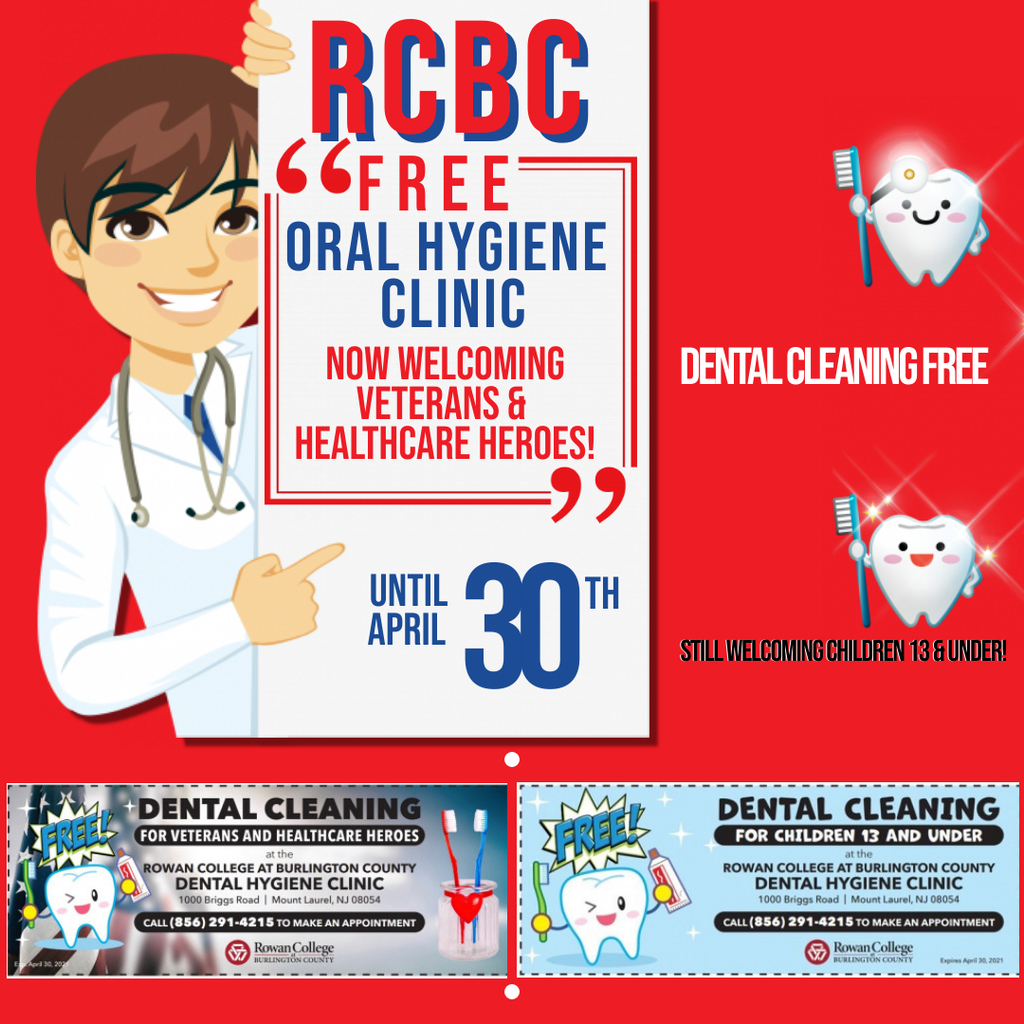 And now for this week's PawPoints: 4 points of interest from Dr. McBride. These are posted weekly on the Superintendent's Webpage at PalmyraSchools.com > Departments > Superintendent > PawPoints #PalmyraProud