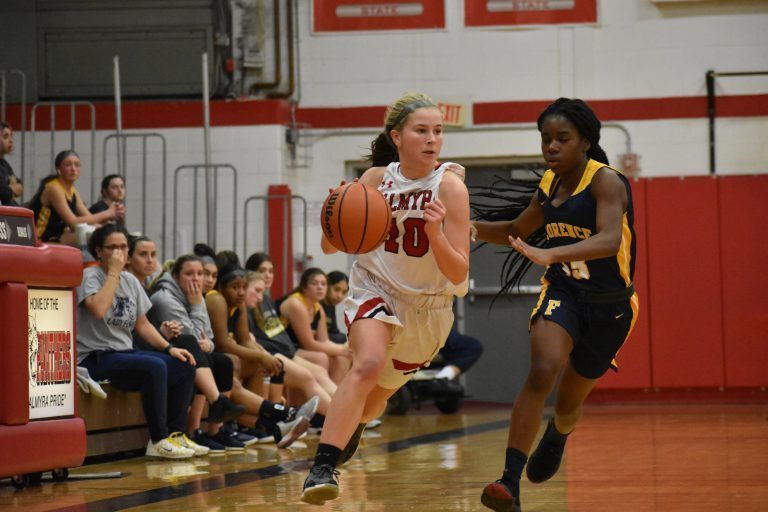 Weekly Athletic Report
Palmyra Schools
Tuesday, February 18, 2020
Good Tuesday Morning Palmyra School District!
FROM THE DESK OF ATHLETIC DIRECTOR, Mike Papenberg: The winter season is winding down. If you have not come to a winter event yet to support your student-athletes you have 2 weeks left before we start the spring season. Here is a look at how we did last week.
The Wrestling Team wrestled its 1st playoff match since 1998. Unfortunately the Panthers lost a tough battle to Spotswood High School last Monday evening, 44-27. John Miles, Kitwana Nguyen, Zach Warnock, Pat McCarron, Tyler Domask & Zack Kahana all won their matches for the Panthers. The wrestling squad ended its team season on Wednesday with a 48-24 win over Group-3: Mainland High School. The Team finished the season with a record of 13-7, it's best finish since 1997-1998. The Panthers will head to District and Regional Championships this weekend. Good Luck! https://www.nj.com/highschoolsports/2020/02/spotswood-middle-weights-fuel-first-round-central-jersey-1-win-over-palmyra.html
The Boys Basketball Team went 1-2 on the week. Their win came against Maple Shade High School on Tuesday, 69-61. Freshman Kwinten Ives scored a game high 25 points & grabbed 15 rebounds. Chris McCarron & Dave Huesken each scored 14 points in the win. The Panthers dropped games to Holy Cross High School on Thursday and Lindenwold High School on Friday. Their record currently stands at 8-14 on the season. They will travel to Moorestown Friends for a game today.
The Girls Basketball Team continued its amazing season going 2-0 on the week & increasing their win streak to 19 games. On Tuesday, the girls defeated New Egypt High School, 43-38. Olivia Falicki led the team with 12 points while Liz Shover added 10 points in the win. The girls then destroyed Bordentown High School on Thursday, 59-25. The girls used a balanced scoring attack with 9 girls scoring in the game. Sophia Wilburn had a double-double scoring 10 points and grabbing 10 rebounds. The girls are now 20-1 on the season & continue to find themselves in the county & state rankings. They will take on Holy Cross High School today at 4:30PM in the PHS Gym.
https://www.nj.com/highschoolsports/2020/02/girls-basketball-group-1-rankings-for-feb-13.html
https://www.nj.com/highschoolsports/2020/02/girls-basketball-burlington-county-scholastic-league-rankings-for-feb-13.html
The Winter Track Team will travel to Toms River this Saturday for the NJSIAA Sectional Championships.
Here is a look at this week's schedule:
https://www.burlingtoncountyscholasticleague.org/public/genie/342/school/14/