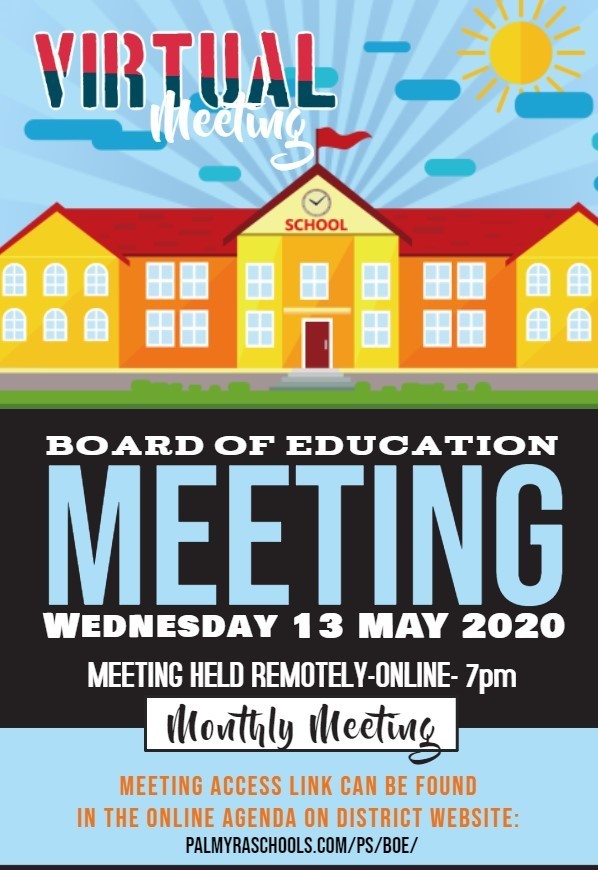 Monthly BoE Meeting
Palmyra Schools
Monday, May 11, 2020
The Board of Education Monthly meeting is Wednesday, May 13th at 7pm ONLINE.
The Agenda can be found on the district webpage: PalmyraSchools.com along with the link for the online meeting & the link for public comment submission.
The deadline for submission of public comments on agenda items & non-agenda items is Tuesday, May 12th at 2pm.