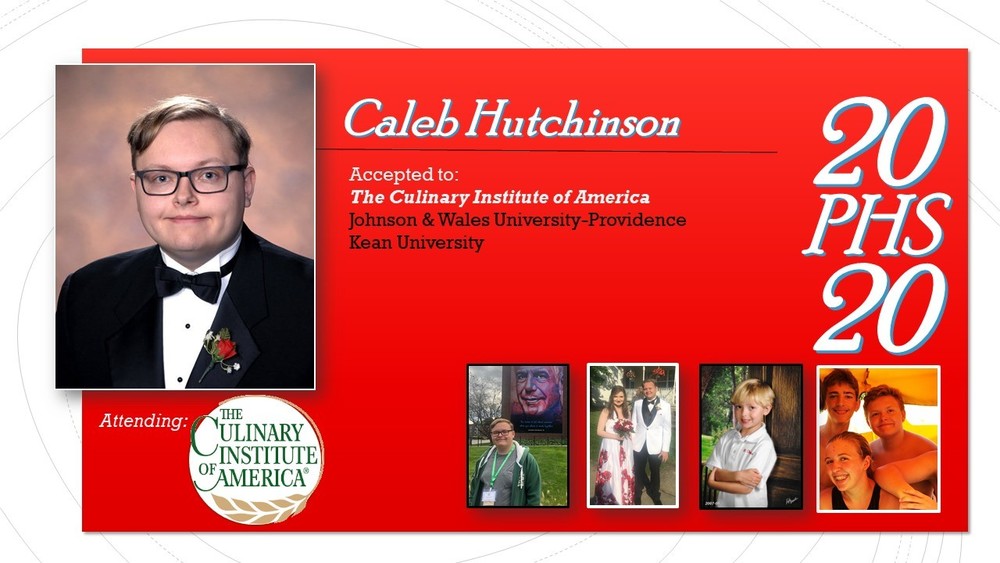 Caleb Hutchinson '20
Palmyra Schools
Sunday, July 05, 2020
Congratulations Caleb Hutchinson! .
Caleb is most proud of his cooking & his ability to focus closely on something. He enjoys cooking meals more than anything else & has put this skill to good use when he has volunteered feeding the homeless. The largest volunteering effort he took part in was "Feed the 500" where he acted in the role of server. Caleb feels his best summer was 2019 due to the many new things he learned. He is a gentleman with a great personality & always a pleasure to share in a conversation with him.
This fall, Caleb will be in Hyde Park, New York at the Culinary Institute of America, (the CIA). We can't wait to see what he cooks up in Hyde Park!
#PalmyraProud #2020vision #seniorSALUTE #BeTheLight #proud2BCIA