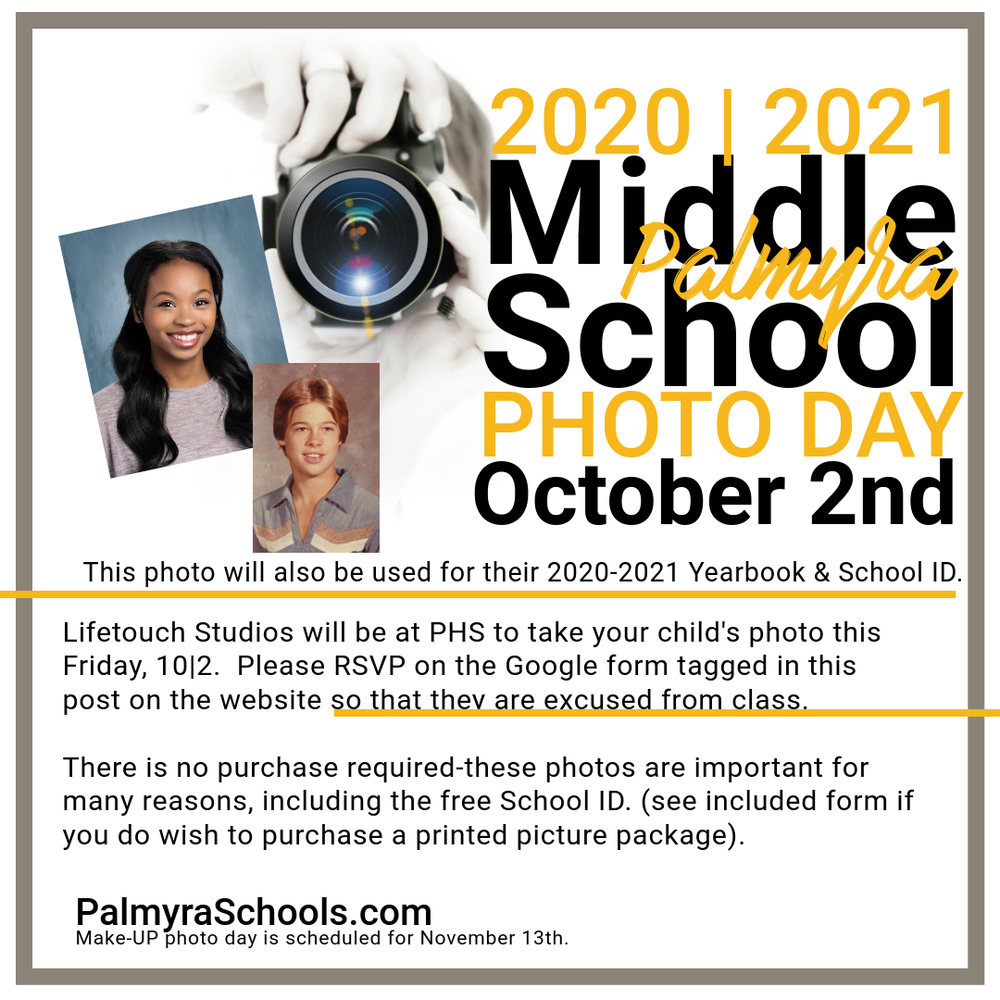 MIDDLE SCHOOL PICTURE DAY
Palmyra Schools
Thursday, October 01, 2020
This FRIDAY is MIDDLE School Pictures, here's how it will work to be safe in this unusual year:
Students arrive during their grade's time slot outside of Cafeteria Door 15 & will exit Door 14 (similar to book distribution)
Pictures will be taken in the cafeteria
Students must be in masks
Photo staff will remain in masks at all times, students will remove for photos
After the pictures, students must leave the campus
Weather Permitting students should be 6 feet apart outside Door 15 (similar to book distribution) In case of rain, students will social distance in the gym while they wait.
As in previous years, students are excused from their classes while getting their picture taken. A list of excused students will be generated from the Picture Day Google form, so please be sure to list your child on this form. These photos are taken for the yearbook & school IDs for every student at no cost.
A reminder of the reporting times:
8:00 am-9:00 am = 6th Grade
9:30 am -10:30 am = 7th Grade
11:00 pm -12:00 pm = 8th
12:30 pm -2:30 pm = High School AND Middle School Make-Ups Time
If a parent wishes to purchase photo packages from Lifetouch Studios, please consult the Lifetouch order form in order to facilitate contactless ordering.