PROFESSIONAL LEARNING LIBRARY
In addition to the many online, in-house, and external professional development opportunities available to Palmyra Staff, we are also developing a Professional Learning Library. The following books should be available in your school library as well as in my office. Please, when you are looking for a new idea or possible solution, check out one of these books. In addition to these in-house books, the central Professional Learning Library is constantly growing and can be found in the Delaware Avenue Main Hall, on the corner by the copy room and main conference room.
If you find a great idea that you think others may appreciate, do us a favor and leave a post-it note in the book. Hope you enjoy!!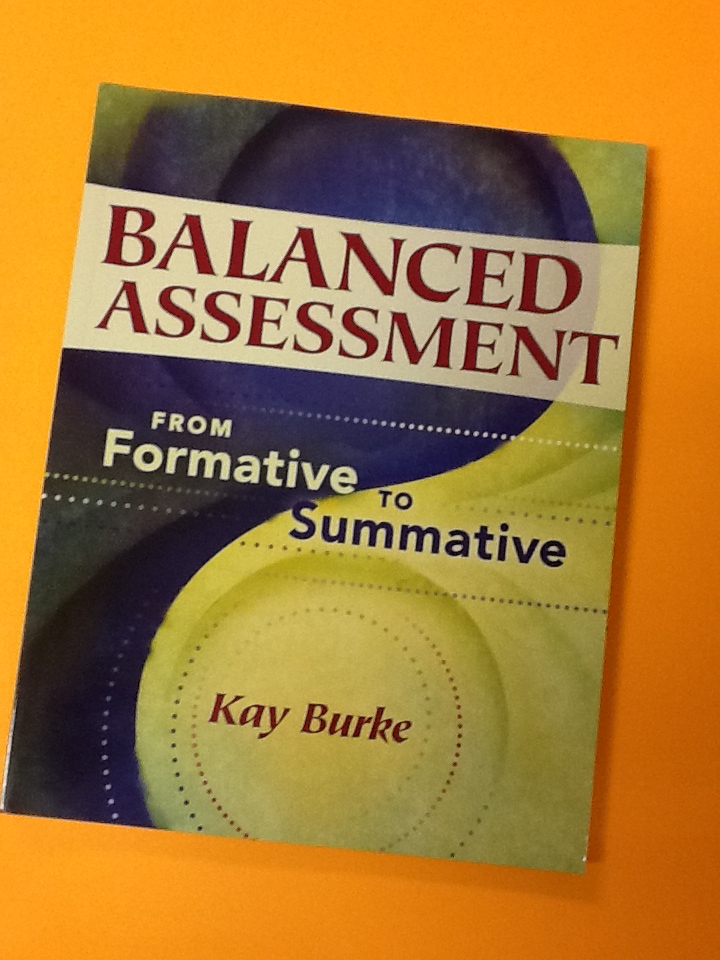 Balanced Assessment: From Formative to Summative
Today, standards what students must know and be able to do are the starting point for all curriculum and instruction. In Balanced Assessment, Kay Burke shows teachers how to begin with the end in mind to start with the expectations for student achievement and then work backward from them to help all students succeed.
Balanced assessment means integrating both formative and summative assessments seamlessly into instruction. This book makes clear that the distinction between the two types of assessment is not as rigid as many people believe. In fact, Dr. Burke explains that the very same assessment can be both formative and summative, depending on when it is administered and the purpose for which it is used.
The author describes the process teacher teams use to analyze the standards, develop engaging performance tasks that address the standards, and create two extremely versatile tools to assess student performance: checklists and rubrics.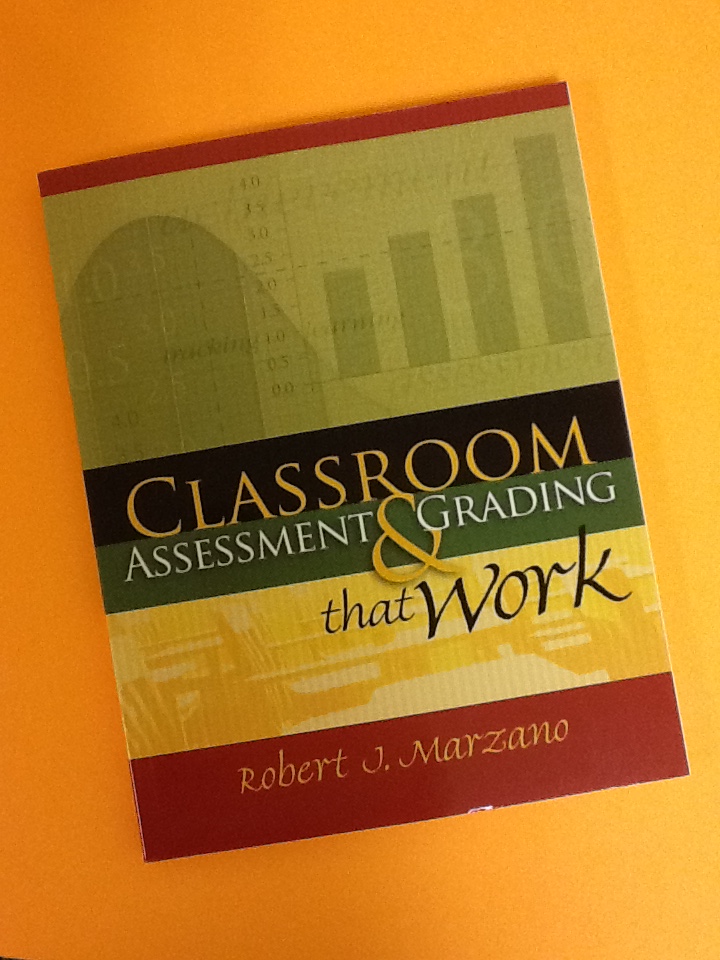 Classroom Assessment and Grading that Work
In Classroom Assessment and Grading That Work , Robert J. Marzano provides an in-depth exploration of what he calls "one of the most powerful weapons in a teacher's arsenal." An effective standards-based, formative assessment program can help to dramatically enhance student achievement throughout the K–12 system, Marzano says.
In addition to providing teachers with all the tools they need to create a better assessment system, Classroom Assessment and Grading That Work makes a compelling case for the potential of such a system to transform the culture of schools and districts, and to propel K–12 education to new levels of effectiveness and efficiency.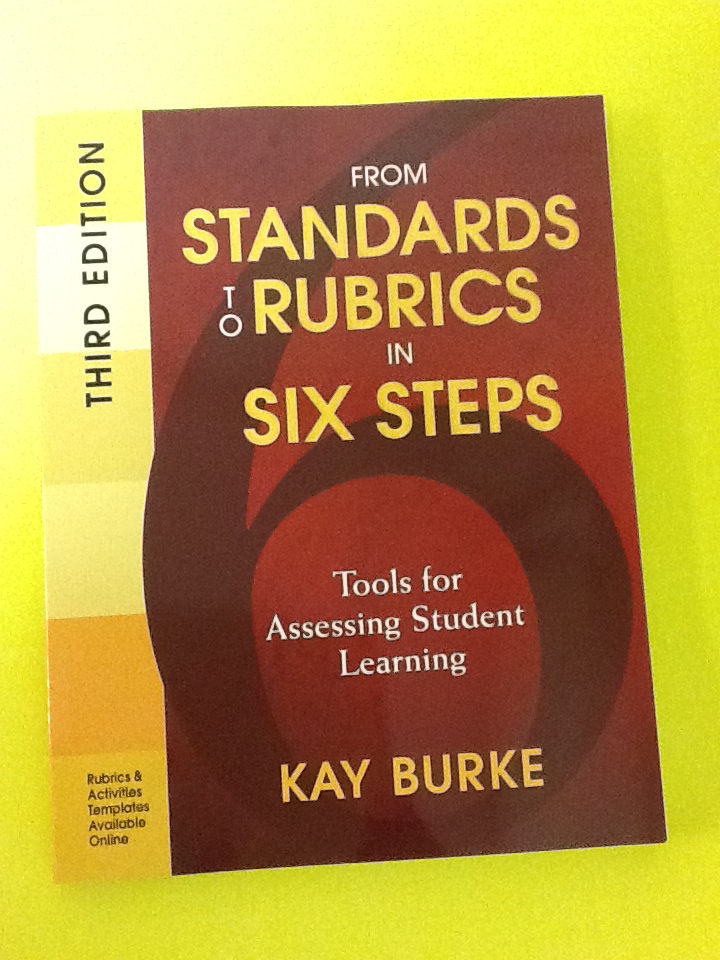 From Standards to Rubrics in Six Steps: Tool for Assessing Student Learning
Covering summative, formative, and differentiated assessments, this guide features templates for each step of the process—sample tasks, rubrics, and units—and a link to a companion website for further examples. From Standards to Rubrics in Six Steps has been updated to help teachers create more complex performance tasks, work in grade-level or vertical teams, and understand assessment for testing scenarios that involve technology. Burke shows you how to:
Apply the six-step process using the book's theory, examples, applications, and explanations

Build your own tasks, checklists, and rubrics

Differentiate for special needs within standards-linked tasks

Provide good feedback and share checklists and rubrics with students for ongoing formative assessment and self-assessment
Using these tools, teachers can measure student understanding in a meaningful way, track student progress toward meeting standards, and increase the academic performance of all students!
18 Minutes: Find your Focus, Master Distraction, and Get the Right Things Done
Based upon his weekly Harvard Business Review columns (which is one of the most popular columns on HBR.com, receiving hundreds of thousands of unique page views a month), 18 MINUTES clearly shows how busy people can cut through all the daily clutter and distractions and find a way to focus on those key items which are truly the top priorities in our lives.
Bregman works from the premise that the best way to combat constant and distracting interruptions is to create productive distractions of one's own. Based upon a series of short bite-sized chapters, his approach allows us to safely navigate through the constant chatter of emails, text messages, phone calls, and endless meetings that prevent us from focusing our time on those things that are truly important to us.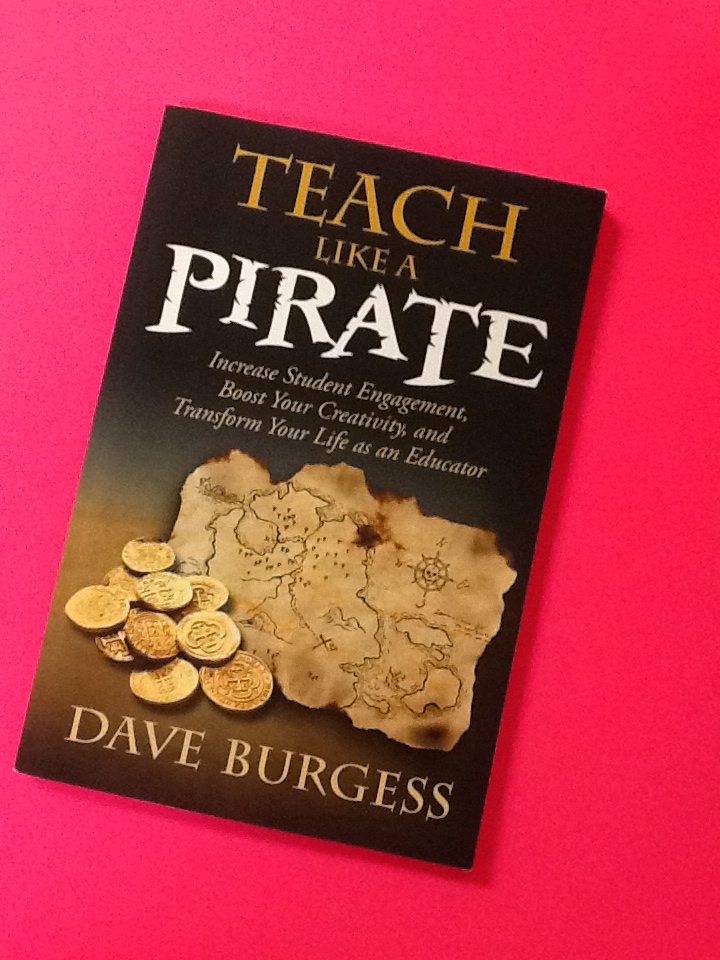 Teach Like a Pirate: Increase Student Engagement, Boost Your Creativity, and Transform your Life as an Educator
Based on Dave Burgess's popular "Outrageous Teaching" and "Teach Like a PIRATE" seminars, this book offers inspiration, practical techniques, and innovative ideas that will help you to increase student engagement, boost your creativity, and transform your life as an educator. You'll learn how to:
Tap into and dramatically increase your passion as a teacher

Develop outrageously engaging lessons that draw students in like a magnet

Establish rapport and a sense of camaraderie in your classroom

Transform your class into a life-changing experience for your students
This groundbreaking inspirational manifesto contains over 30 hooks specially designed to captivate your class and 170 brainstorming questions that will skyrocket your creativity. Once you learn the Teach Like a PIRATE system, you'll never look at your role as an educator the same again.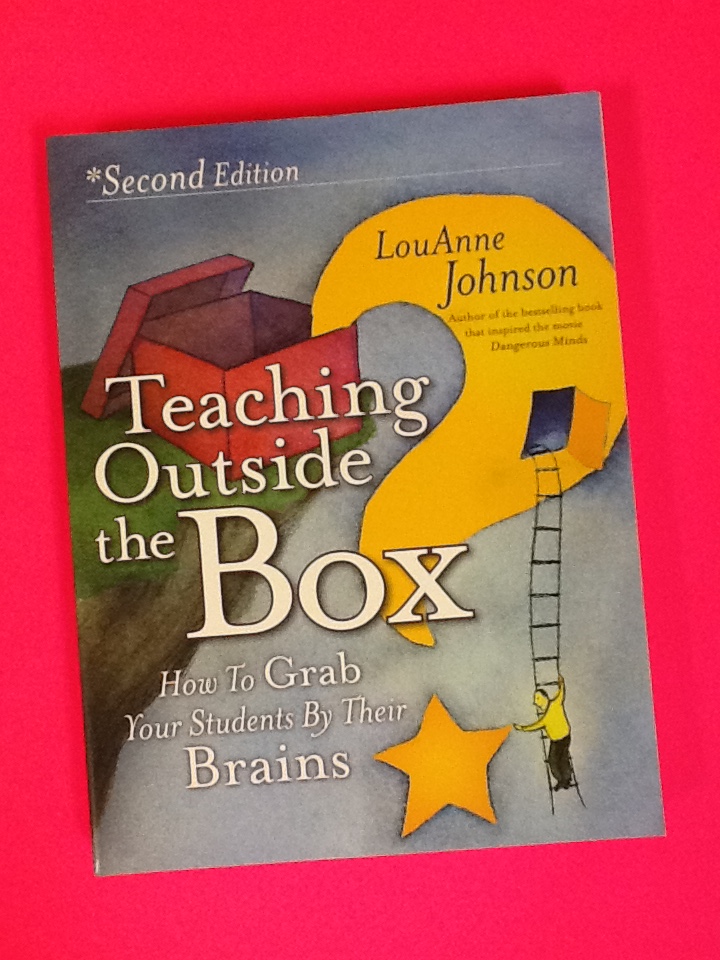 Teaching Outside the Box
The handbook for improving morale by managing, disciplining and motivating your students.
This second edition of the bestselling book includes practical suggestions for arranging your classroom, talking to students, avoiding the misbehavior cycle, and making your school a place where students learn and teachers teach. The book also contains enlivening Q&A from teachers, letters from students, and tips for grading. This new edition has been expanded to include coverage of the following topics: discipline, portfolio assessments, and technology in the classroom.
This thoroughly revised and updated edition contains comprehensive advice for both new and experienced teachers on classroom management, discipline, motivation, and morale.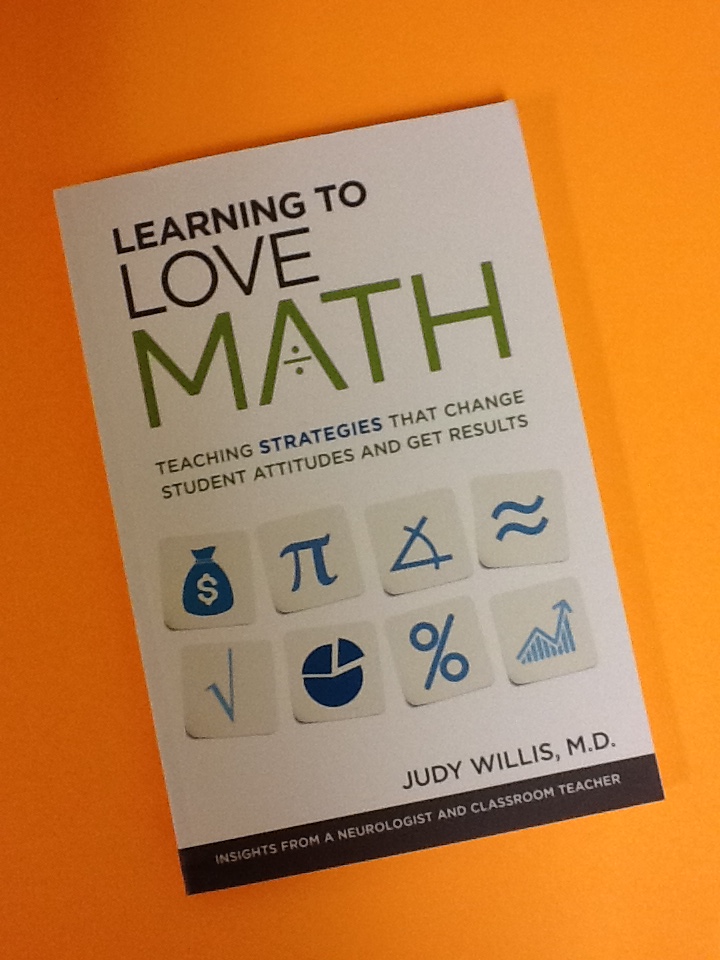 Learning to Love Math: Teaching Strategies that Change Student Attitudes and Get Results
Is there a way to get students to love math? Dr. Judy Willis responds with an emphatic yes in this informative guide to getting better results in math class. Tapping into abundant research on how the brain works, Willis presents a practical approach for how we can improve academic results by demonstrating certain behaviors and teaching students in a way that minimizes negativity.
With a straightforward and accessible style, Willis shares the knowledge and experience she has gained through her dual careers as a math teacher and a neurologist. In addition to learning basic brain anatomy and function, readers will learn how to:
Improve deep-seated negative attitudes toward math.

Plan lessons with the goal of achievable challenge in mind.

Reduce mistake anxiety with techniques such as errorless math and estimation.

Teach to different individual learning strengths and skill levels.

Spark motivation.

Relate math to students personal interests and goals.

Support students in setting short-term and long-term goals.

Convince students that they can change their intelligence.
With dozens of strategies teachers can use right now, Learning to Love Math puts the power of research directly into the hands of educators. A Brain Owner's Manual, which dives deeper into the structure and function of the brain, is also included providing a clear explanation of how memories are formed and how skills are learned. With informed teachers guiding them, students will discover that they can build a better brain . . . and learn to love math!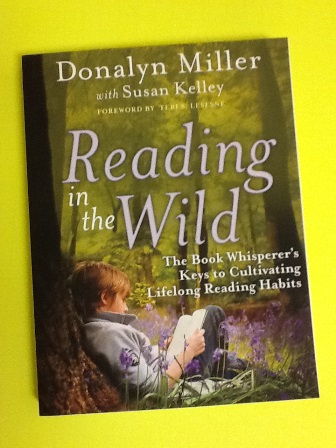 Reading in the Wild: The Book Whisperer's Keys to Cultivating Lifelong Reading Habits
In Reading in the Wild , reading expert Donalyn Miller continues the conversation that began in her bestselling book, The Book Whisperer . While The Book Whisperer revealed the secrets of getting students to love reading, Reading in the Wild , written with reading teacher Susan Kelley, describes how to truly instill lifelong "wild" reading habits in our students.
Based, in part, on survey responses from adult readers as well as students, Reading in the Wild offers solid advice and strategies on how to develop, encourage, and assess five key reading habits that cultivate a lifelong love of reading. Also included are strategies, lesson plans, management tools, and comprehensive lists of recommended books. Co-published with Editorial Projects in Education, publisher of Education Week and Teacher magazine, Reading in the Wild is packed with ideas for helping students build capacity for a lifetime of "wild" reading.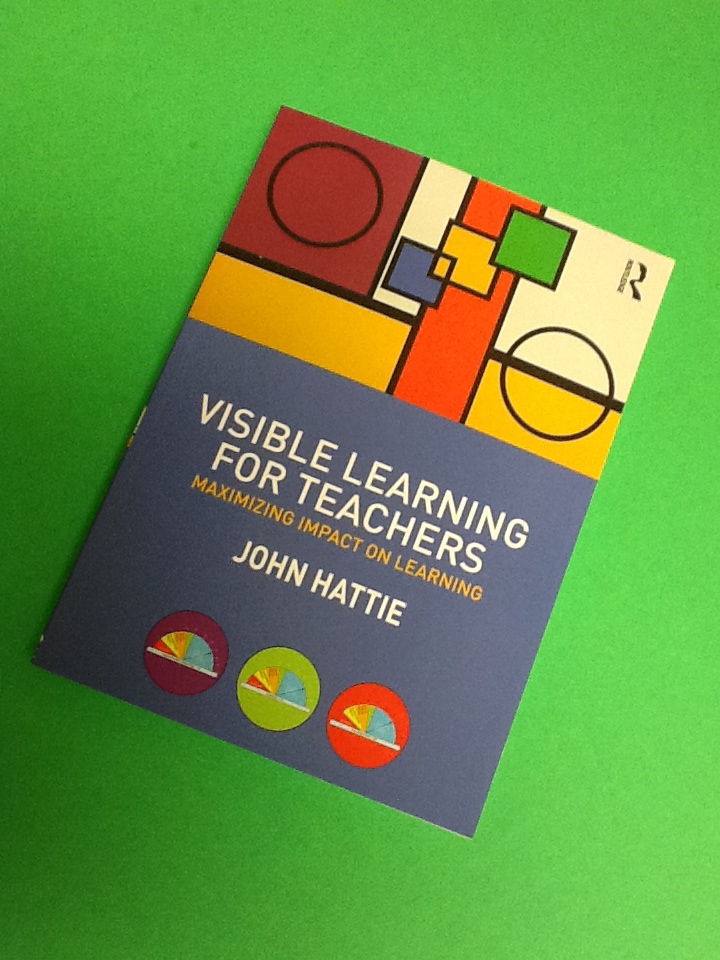 Visible Learning for Teachers: Maximizing Impact on Learning
In November 2008, John Hattie's ground-breaking book Visible Learning synthesised the results of more than fifteen years research involving millions of students and represented the biggest ever collection of evidence-based research into what actually works in schools to improve learning.
Visible Learning for Teachers takes the next step and brings those ground breaking concepts to a completely new audience. Written for students, pre-service and in-service teachers, it explains how to apply the principles of Visible Learning to any classroom anywhere in the world. The author offers concise and user-friendly summaries of the most successful interventions and offers practical step-by-step guidance to the successful implementation of visible learning and visible teaching in the classroom.
Visible Learning for Teachers is a must read for any student or teacher who wants an evidence based answer to the question; 'how do we maximize achievement in our schools?'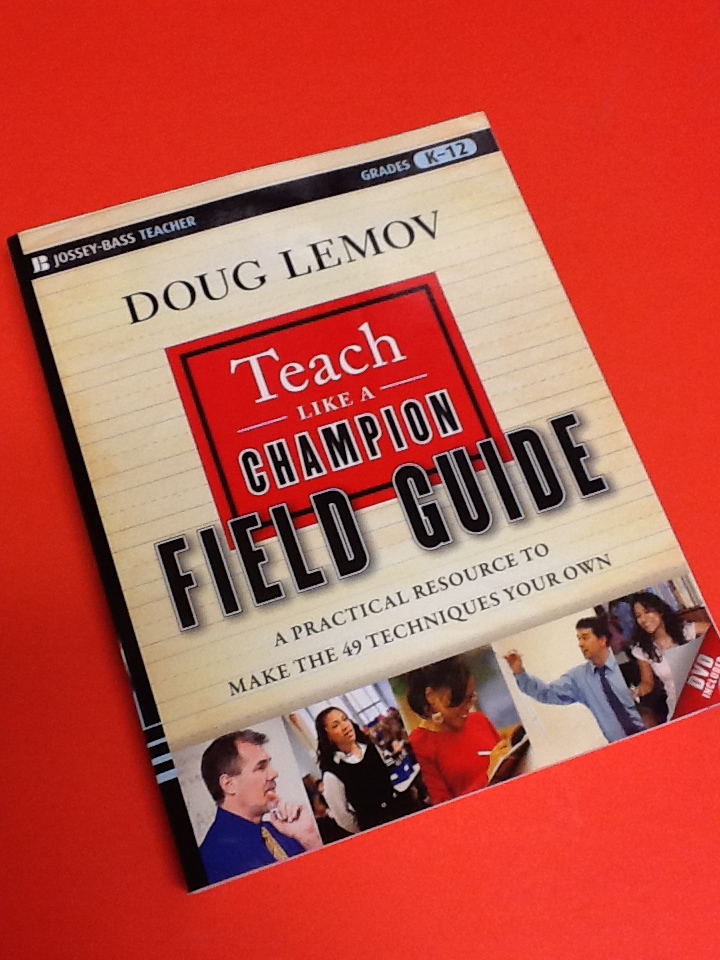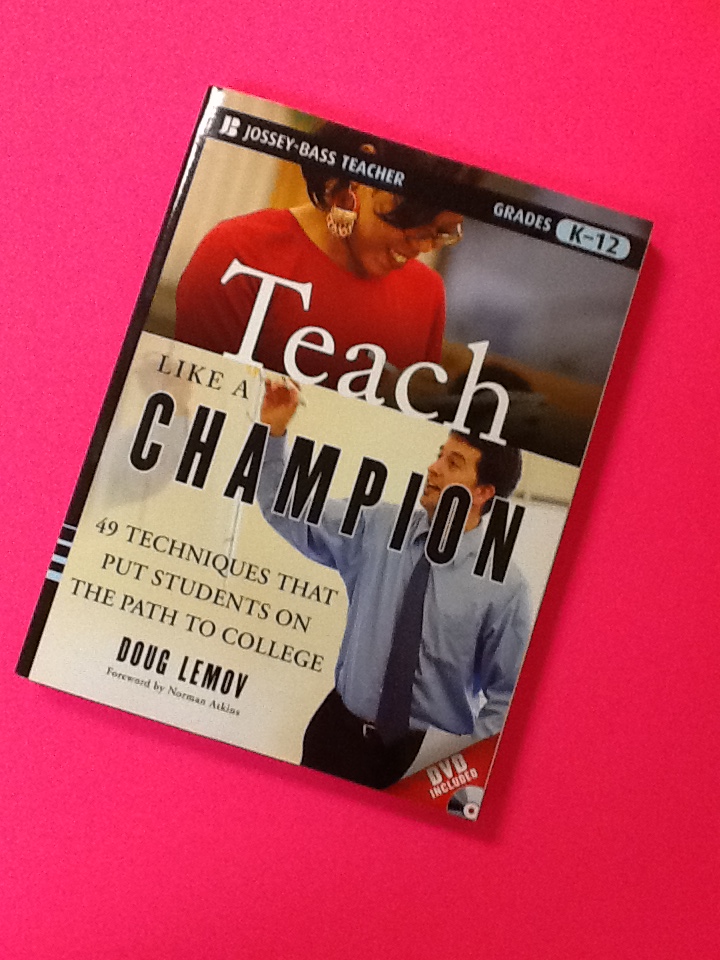 Teach Like a Champion: 49 Techniques that Put Students on the Path to College
Teach Like a Champion offers effective teaching techniques to help teachers, especially those in their first few years, become champions in the classroom. These powerful techniques are concrete, specific, and are easy to put into action the very next day. Training activities at the end of each chapter help the reader further their understanding through reflection and application of the ideas to their own practice.
Among the techniques:
Technique #1: No Opt Out. How to move students from the blank stare or stubborn shrug to giving the right answer every time.

Technique #35: Do It Again. When students fail to successfully complete a basic task, from entering the classroom quietly to passing papers around, doing it again, doing it right, and doing it perfectly, results in the best consequences.
The book includes a DVD of 25 video clips of teachers demonstrating the techniques in the classroom.
In the accompanying field guide, Lemov shows how to implement, customize, and master the techniques in practice.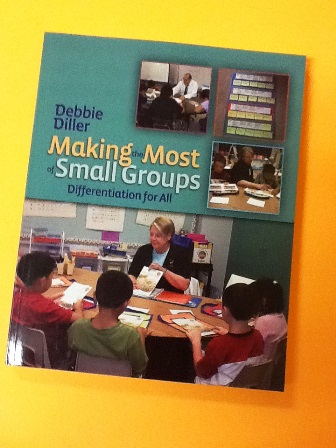 Making the Most of Small Groups: Differentiation for All
In her previous books, Literacy Work Stations and Practice with Purpose , Debbie Diller showed teachers how to productively occupy the "rest of the class" while meeting with small groups. Now Debbie turns her attention to the groups themselves and the teacher's role in small-group instruction. Making the Most of Small Groups grapples with difficult questions regarding small-group instruction in elementary classrooms such as:
How do I find the time?

How can I be more organized?

How do I form groups?

How can I differentiate to meet the needs of all of my students?
Structured around the five essential reading elements—comprehension, fluency, phonemic awareness, phonics, and vocabulary—the book provides practical tips, sample lessons, lesson plans and templates, suggestions for related literacy work stations, and connections to whole-group instruction. In addition to ideas to use immediately in the classroom, Debbie provides an overview of relevant research and reflection questions for professional conversations.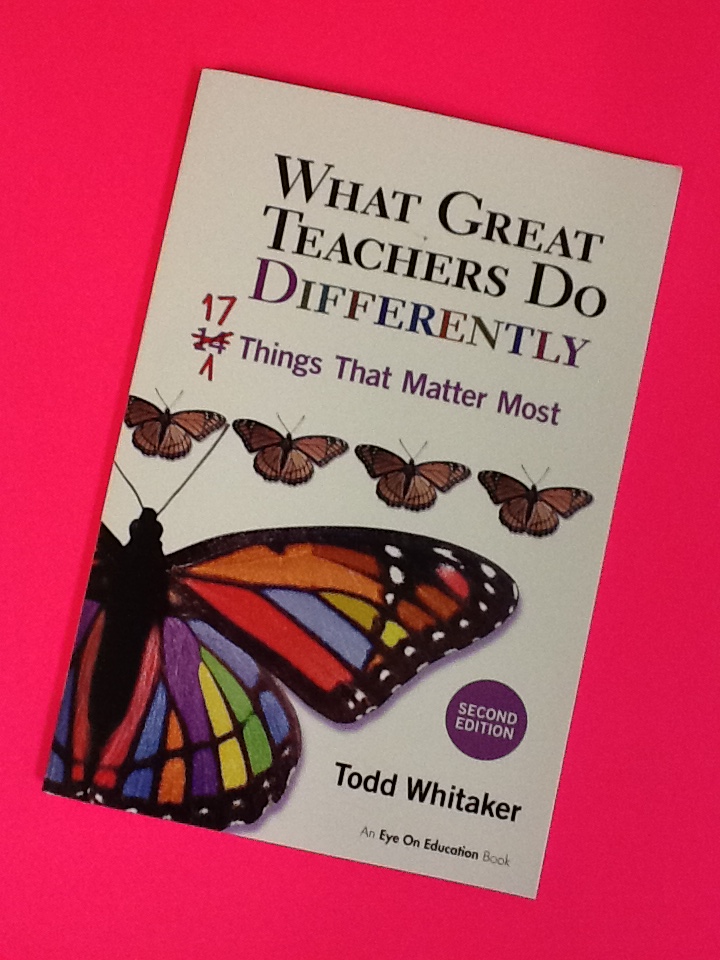 What Great Teachers Do Differently
In the second edition of this renowned book, you will find pearls of wisdom, heartfelt advice, and inspiration from one of the nation's leading authorities on staff motivation, teacher leadership, and principal effectiveness. With wit and understanding, Todd Whitaker describes the beliefs, behaviors, attitudes, and interactions of great teachers and explains what they do differently. New features include:
Meaning what you say

Focusing on students first

Putting yourself in their position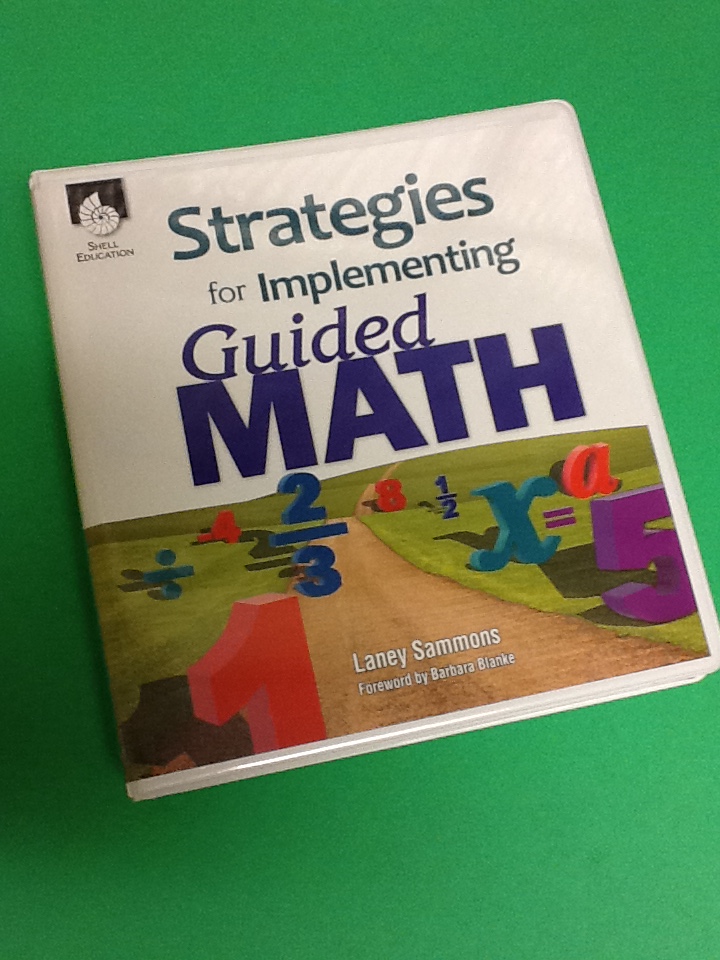 Strategies for Implementing Guided Math
In this resource, Laney Sammons, author of Guided Math, delves into the strategies necessary to effectively implement the Guided Math Framework. It provides specific strategies for implementing the seven elements of the Guided Math Framework. In addition, this 304-page professional resource includes a Teacher Resource CD, sample lessons, activities, and classroom snapshots of strategy implementation are provided at three grade level spans: K-2, 3-5, and 6-8.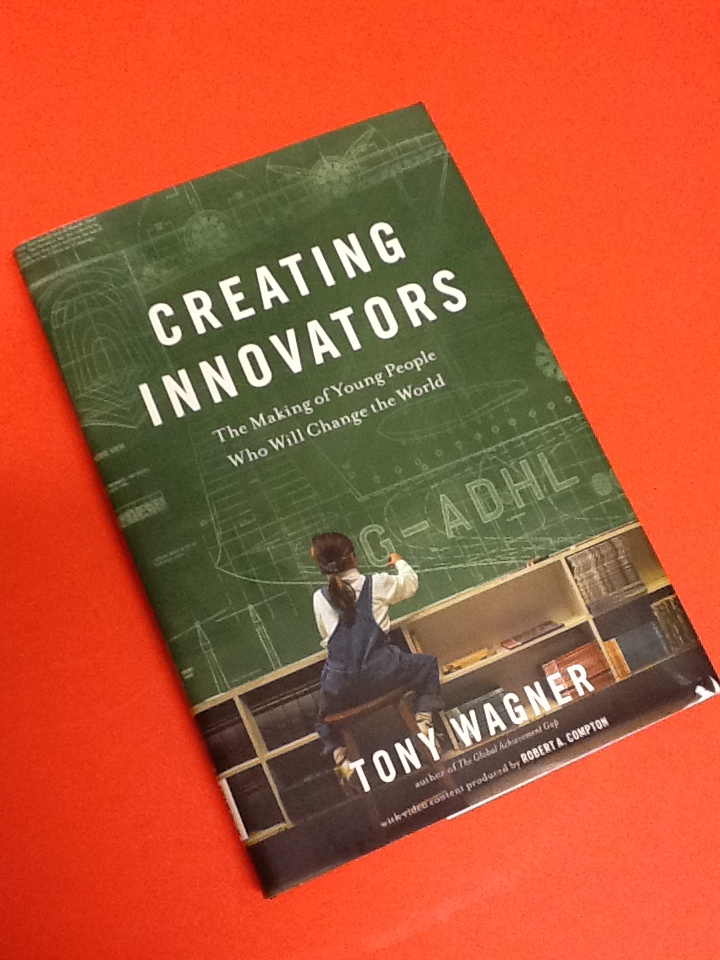 Creating Innovators
IN THIS GROUNDBREAKING BOOK, education expert Tony Wagner provides a powerful rationale for developing an innovation-driven economy. He explores what parents, teachers, and employers must do to develop the capacities of young people to become innovators. In profiling compelling young American innovators such as Kirk Phelps, product manager for Apple's first iPhone, and Jodie Wu, who founded a company that builds bicycle-powered maize shellers in Tanzania, Wagner reveals how the adults in their lives nurtured their creativity and sparked their imaginations, while teaching them to learn from failures and persevere. Wagner identifies a pattern—a childhood of creative play leads to deep-seated interests, which in adolescence and adulthood blossom into a deeper purpose for career and life goals. Play, pa ssion, and purpose: These are the forces that drive young innovators.
Wagner shows how we can apply this knowledge as educators and what parents can do to compensate for poor schooling. He takes readers into the most forward-thinking schools, colleges, and workplaces in the country, where teachers and employers are developing cultures of innovation based on collaboration, interdisciplinary problem-solving, and intrinsic motivation. The result is a timely, provocative, and inspiring manifesto that will change how we look at our schools and workplaces, and provide us with a road map for creating the change makers of tomorrow.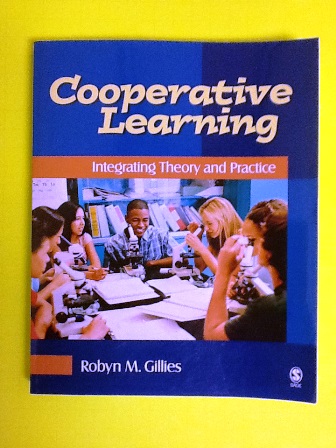 Cooperative Learning: Integrating Theory and Practice
Although cooperative learning is widely endorsed as a pedagogical practice that promotes learning and socialization among students, teachers still struggle with how to introduce it into their classrooms. This text highlights the strategies teachers can use to challenge student thinking and scaffold their learning as well as the strategies students can be taught to promote discourse, problem-solving, and learning during cooperative learning. Key Features Presents cooperative learning in conjunction with national standards: The book situates cooperative learning within the context of No Child Left Be hind and a climate of high stakes testing. Links theory with practice: Numerous case studies and small group exercises highlight how teachers can assess both the process and outcomes of cooperative learning. Emphasizes the key role teachers play in establishing cooperative learning: Guidelines are given on how teachers can establish cooperative learning in their classrooms to promote student engagement and learning across various levels and for students of diverse abilities.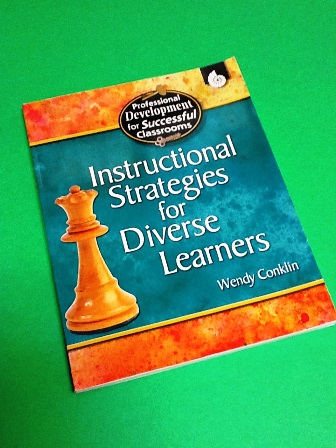 Instructional Strategies for Diverse Learners
Learn to meet the demanding needs of diverse students and implement techniques to enhance learning and differentiate curriculum. New teachers and educators who want to stay current will appreciate the up-to-date, research-based theory and practical applications designed to help teachers implement effective instructional strategies in today's increasingly diverse classrooms. Each chapter in the book covers a different strategy including a definition of each strategy, why each should be used, and provides ideas for use.