DO YOU WANT TO COMPLETE THE "SUMMER BINGO CHALLENGE"?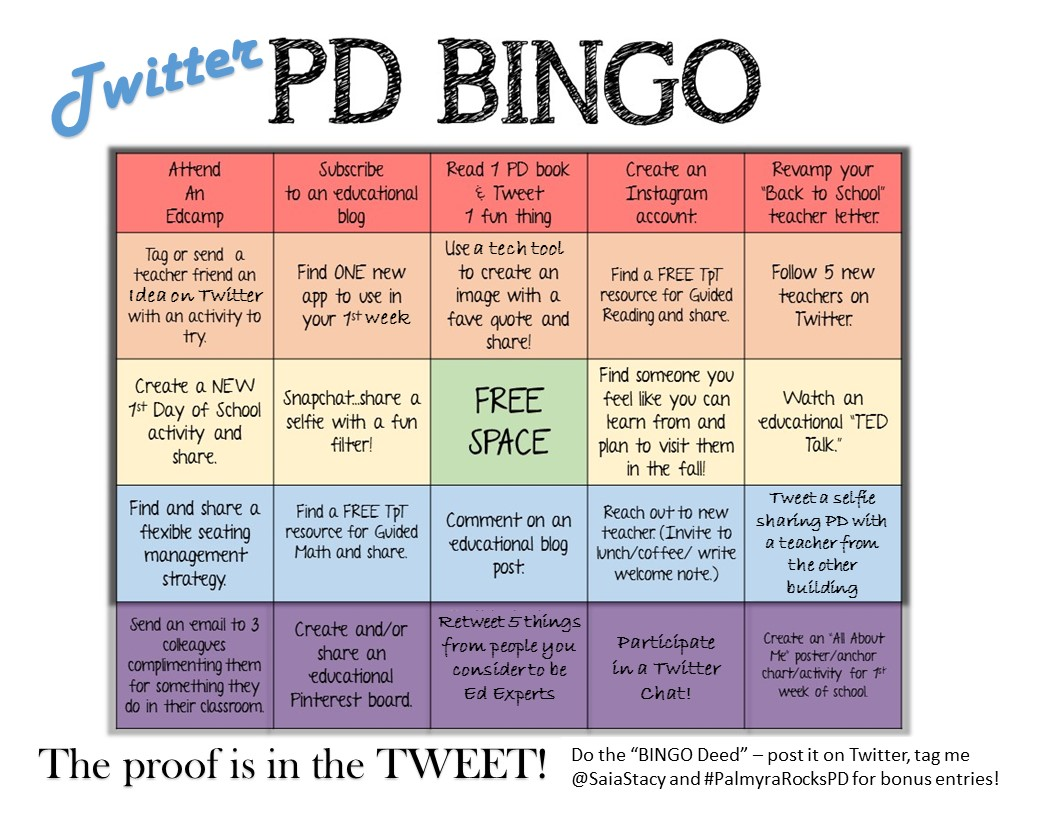 RULES:
STEP ONE: You must FOLLOW me @SaiaStacy on Twitter so I can follow you and get these updates.
1 SPACE/1 TWEET = 1 RAFFLE ENTRY

1 ROW/COLUMN/DIAGONAL BINGO = SPACES + 5 BONUS RAFFLE ENTRIES

FULL BOARD = 50 RAFFLE ENTRIES
SUMMER BOOK STUDY CLUBS FOR TEACHERS
Last summer, several of our team members started reading together!!! It was very exciting and we continued to read, share ideas, comment, and brainstorm through online websites created simply for this purpose:
Please feel free to hop on the sites and add to the discussion!
TAKE ADVANTAGE OF THESE CHEAP OR FREE SUMMER PROFESSIONAL DEVELOPMENT OPPORTUNITIES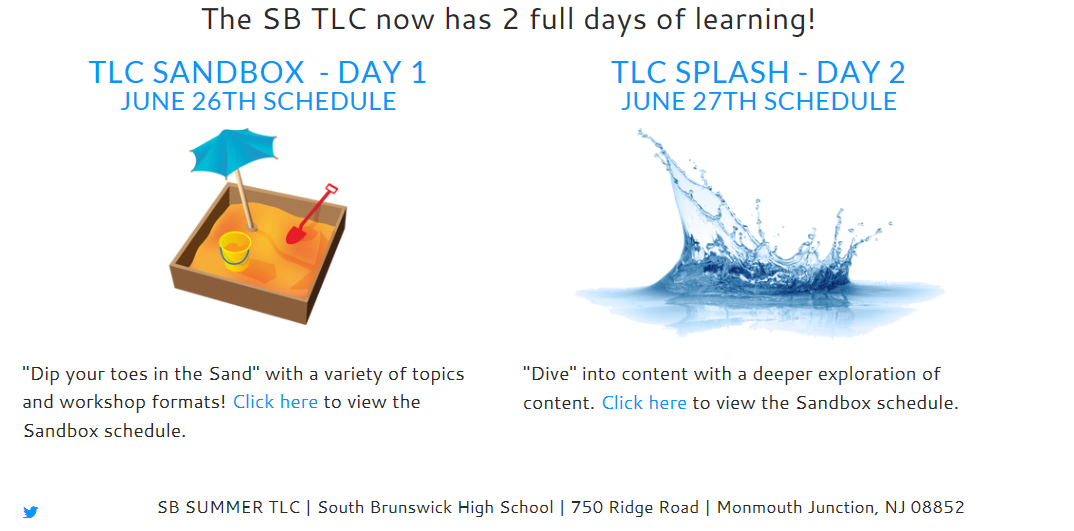 ATTENTION TEACHERS OF GRADES 5 THROUGH 8!!! We are now a part of NJAMLE and several of us attended one of the summer conferences! This fall we will try to set up in-service time to share information and I will try to gather resources from that team to post here.
This mini conference focused on middle grades but was relevant across the grade span!
Check out the session board here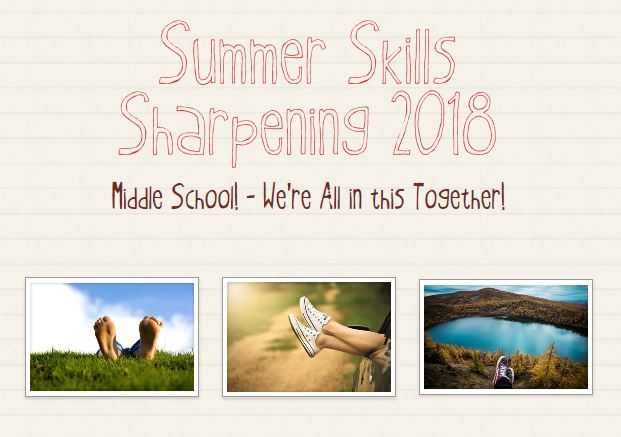 Session 1: Restorative Practices by Kristin Edwards presentation
Creating Attractive & User Friendly Digital Portfolios by Kate Baker - presentation
Session 2: InSPECting Text: Uncovering Informational Text document packet and presentation
Great session by Anthony Fitzpatrick! Thank you for sharing resources!
Session 3 : In-Class Flip hyperdoc notes from Jen VanZandt
Elevate Leading and Learning Through Emotional and Instructional Leadership by the "Glorious" Timothy Carrol - presentation here
If there somehow isn't enough on THIS site, check out the site I will be visiting every time I have free time. You had me at "Teacher Nerds, Unite." :) https://www.cultofpedagogy.com/