-and NOW from our SPORTS DESK - Athletic Director Mike Papenberg reports: Happy Last Monday Everyone! Thank you for all of your support this year and best wishes for a great summer!
Our Track & Field Teams competed at the NJSIAA Group 1 State Championships this weekend at Franklin High School against some of the top athletes from across the state. Joe Russell placed 7th in the high jump. Kwinten Ives placed 4th in the long jump. The 4x100 relay of Bobby Woll, Damon Bailey, John (The Ultimate Latimore) and Kwinten Ives placed 4th.
The best performance of the day was put in by Abdul Iyiola. Abdul is the State Champion in the 400 hurdles and will compete in the Meet of Champs on Wednesday. Congrats to Abdul on his state championship!!!!
Looking for Palmyra Athletics Gear?? Please use the link to check out the store. The store will close on 6/19 at midnight.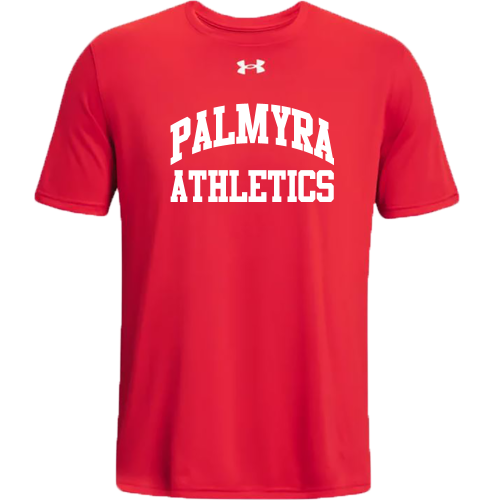 Congratulations to our huge roster of Spring Sport All Stars::: The following athletes were named All Stars for the spring season:
Boys Tennis:
Julian Carlino and Connor McCann (2nd Team Doubles Liberty Division)
Baseball:
Joe Elmes (1st Team Freedom Division)
Steven Peltz (1st Team Freedom Division)
Chap-Sa Lim (1st Team Freedom Division)
Lucas Moritz (1st Team Freedom Division)
Jason Maniscalco (2nd Team Freedom Division)
Mike Coletti (2nd Team Freedom Division)
Brayden Minnix (2nd Team Freedom Division)
Anthony Morgenstern (2nd Team Freedom Division)
Softball:
Eve Fencl (1st Team Independence Division)
Mckenzie May (1st Team Independence Division)
Keyanna Watson (1st Team Independence Division)
Aubrey Wagner (2nd Team Independence Division)
Sidney Lim (2nd Team Independence Division)
Jisselle Martinez (2nd Team Independence Division)
Boys Track (Independence Division Champs):
Sam Adams (1st Team Independence Division)
John Latimore (1st Team Independence Division)
Joe Russell (1st Team Independence Division)
Abdula Iyiola (1st Team Independence Division)
James Crean (1st Team Independence Division)
Colin Broadbelt (1st Team Independence Division)
Patrick Broadbelt (1st Team Independence Division)
Kwinten Ives (1st Team Independence Division)
Damon Bailey (2nd Team Independence Division)
Marcus Grimes (2nd Team Independence Division)
Carter May (2nd Team Independence Division)
Alejandro Lopez (2nd Team Independence Division)
Jonathon McDonnell (2nd Team Independence Division)
Bobby Woll (2nd Team Independence Division)
Girls Track:
Sara Agnew (1st Team Independence Division)
Natasha McGowan (1st Team Independence Division)
Elizabeth McCarron (1st Team Independence Division)
Keronja Watson (1st Team Independence Division)
Maura Russell (1st Team Independence Division)
Natalie Sherrill (1st Team Independence Division)
La'Nya Muldrew-Braceror (1st Team Independence Division)
Samantha Domask (2nd Team Independence Division)
Amanda Gilmore (2nd Team Independence Division)
Clara Cannuli (2nd Team Independence Division)
#GOPANTHERS Here is a link to our schedule to continue to keep track of our Panthers, over the summer, you can always find us on PalmyraSchools.com