A reminder to all of our parents that take advantage of the Charles Street Child Care - the CSCC- (formerly PASP) program for grades K through 5:
Program registration is now open and includes BEFORE CARE as an option! Information regarding rates, times and registration is available here. Student's families MUST register ahead and this registration takes place annually. A student may attend once their registration and payment are processed.
We are #PalmyraProud of our CSCC program and they are working hard getting ready for this fall. Anyone needing care on the first day of school should confirm their registration now.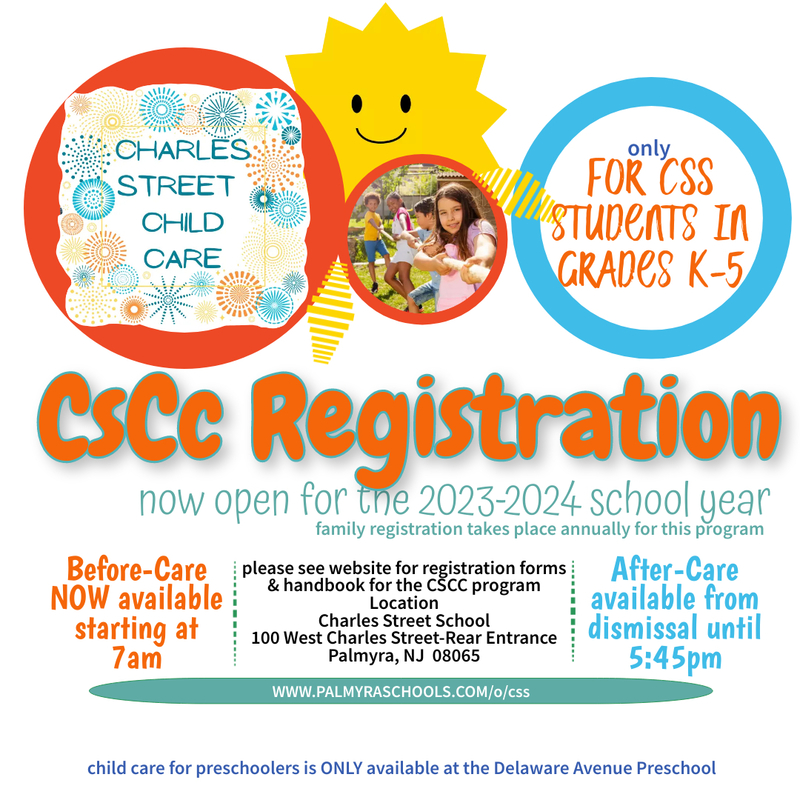 Please note that if you need child care for a Preschool Student, they must attend Palmyra Preschool at Delaware Avenue. The YMCA runs the program for preschoolers- info about that program is here.