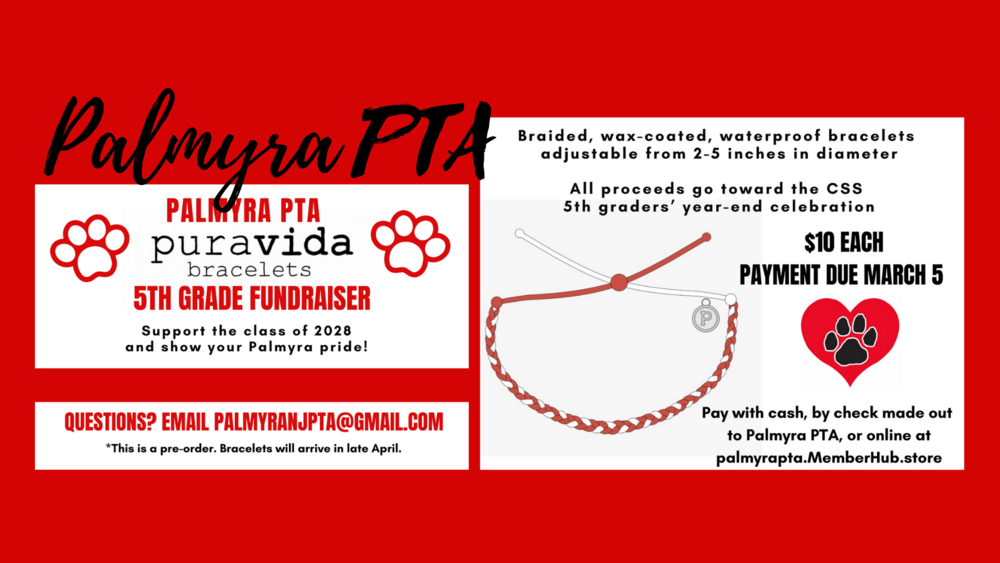 PTA Fundraiser for 5th Grade End of Year!
Palmyra PTA
Monday, February 22, 2021
The Palmyra PTA's 5th Grade Committee is selling PuraVida woven bracelets to support end of year celebrations. Support the class of 2028 & show your #PalmyraPride!
Braided, wax-coated, waterproof bracelets adjustable from 2-5" in diameter are $10 each. Orders/Payments are due by March 5th. These orders will be fulfilled in late April (this is a pre-order & will not be repeated).
Checks made payable to PALMYRA PTA, or online payment is available through palmyrapta.memberhub.store. Questions?? Just email PTA at: PalmyraNJPTA@gmail.com