Fighting for Truth, Justice, Education & the Safest HallWays! Happy Thanksgiving to all from the HS Staff! #PrincipalTurkey #GoodSport #PalmyraProud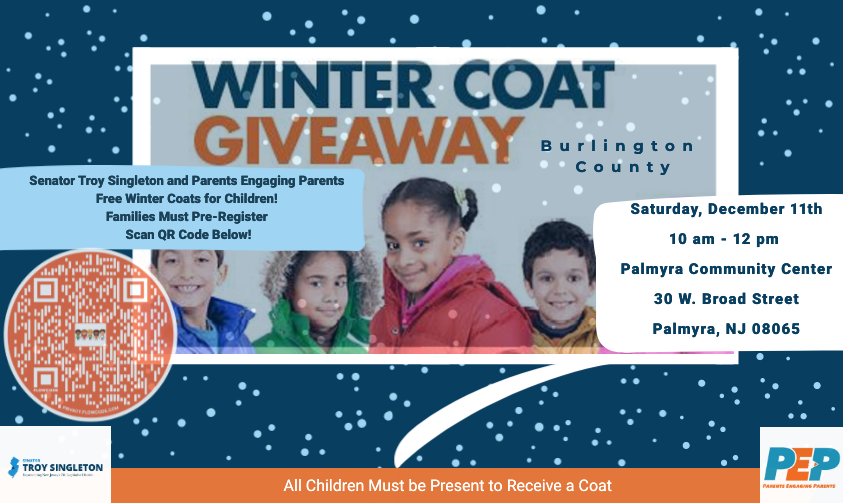 PARENTS/GUARDIANS: while you are at CSS for your Parent/Teacher Conferences, please cruise the LOST & FOUND table that has been set up in the front foyer. There are so many things that need to go home to their owners!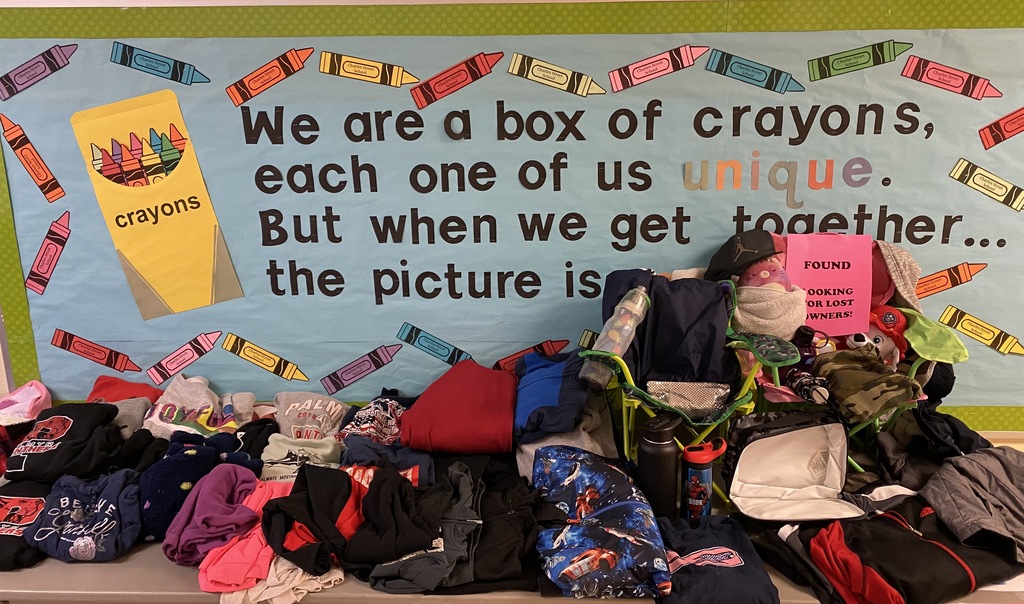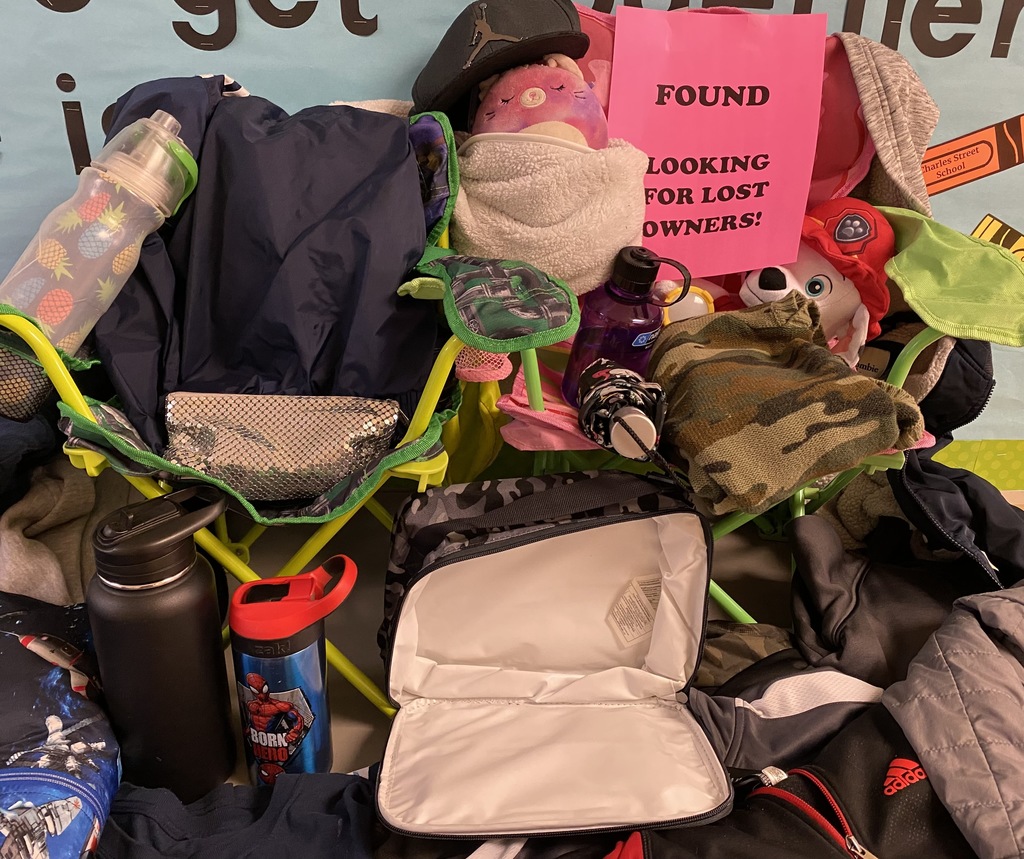 SHOUTOUT to Mrs. Kane & her Mindful Mondays! The Palmyra Sun put a terrific article in the recent paper. It is always a great topic to chat with your kids about each Monday! #PalmyraProud #SpecialServices #SELtoolbox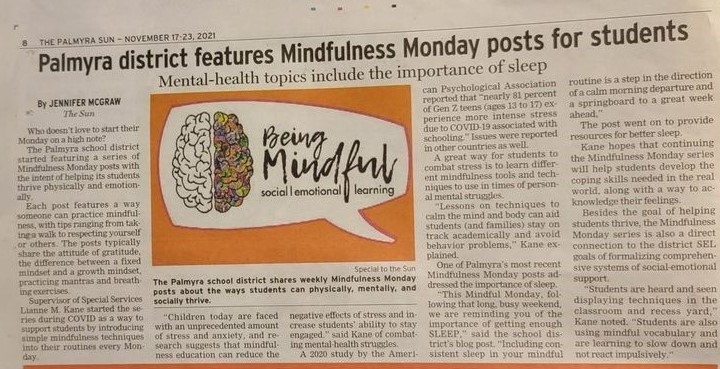 The Virtua Mobile Grocery Store makes a stop EVERY THURSDAY at the Palmyra Community Center! From 2-3:30pm (except for Thanksgiving). They offer fresh fruits, veggies, bread, milk, eggs, rice, meat & more! Affordable pricing, they accept cash, debit & EBT/SNAP Benefits.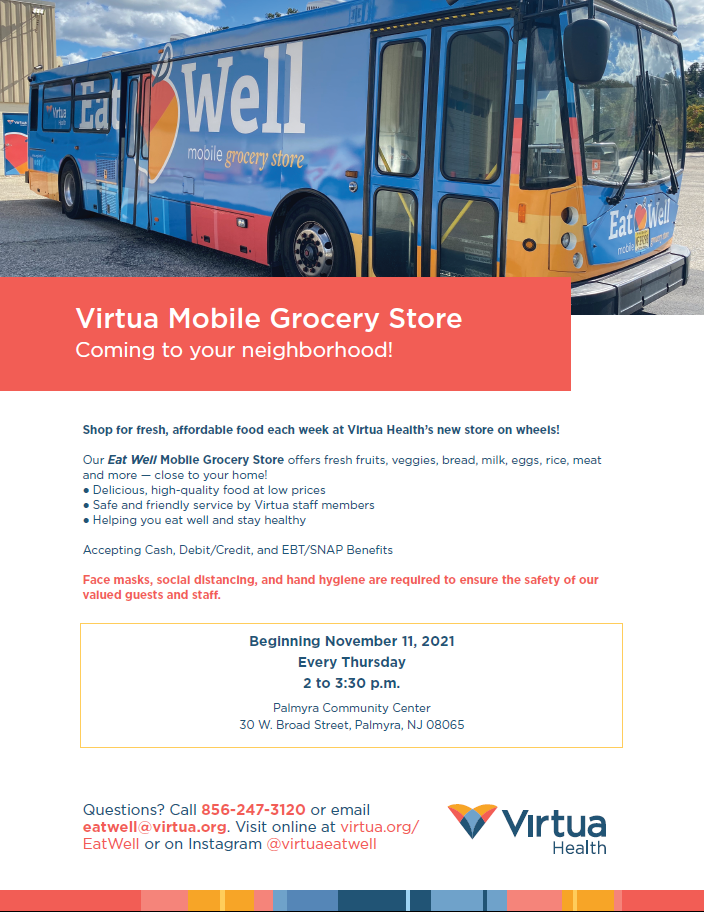 THIS WEEK'S PawPoints: 4 points of interest from Dr. McBride. These are posted weekly on the Superintendent's Webpage... (Last call for nominations/ Native American Heritage Month/ Winter Coat Giveaway/Vendor Openings for Craft Fair)
https://www.palmyraschools.com/page/paw-points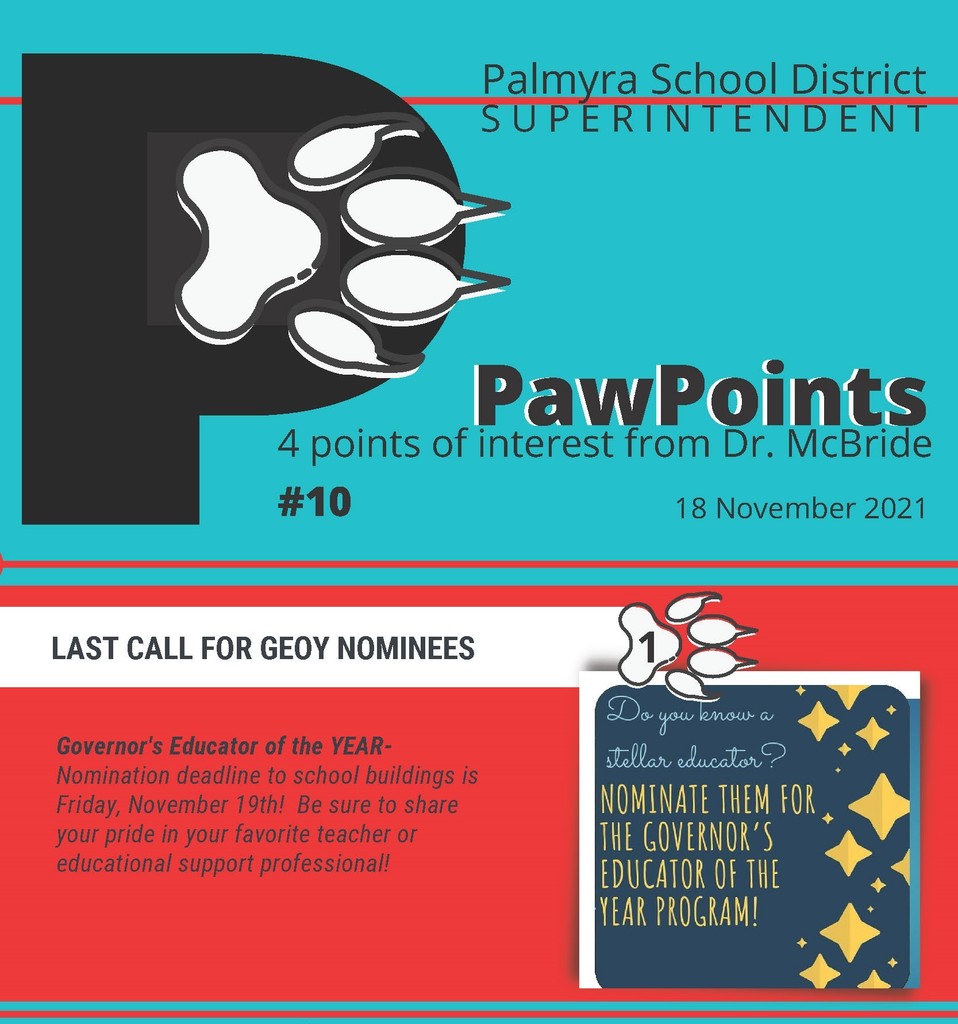 Saturday, December 11, from 10 to 12pm at the Palmyra Community Center, Senator Singleton will be partnering with the non-profit, Parents Engaging Parents and Burlington County to distribute 500 winter coats for children. • Children MUST be present to receive a coat • Families MUST pre-register at this link:
https://docs.google.com/forms/d/e/1FAIpQLScngFdg0NtWfz0xPjyOknkoPZlkZThE8UGFO6G3cYYBwMmEKg/viewform
• Parents select "Burlington County" when choosing county they reside • Supplies are limited - registration is first come, first served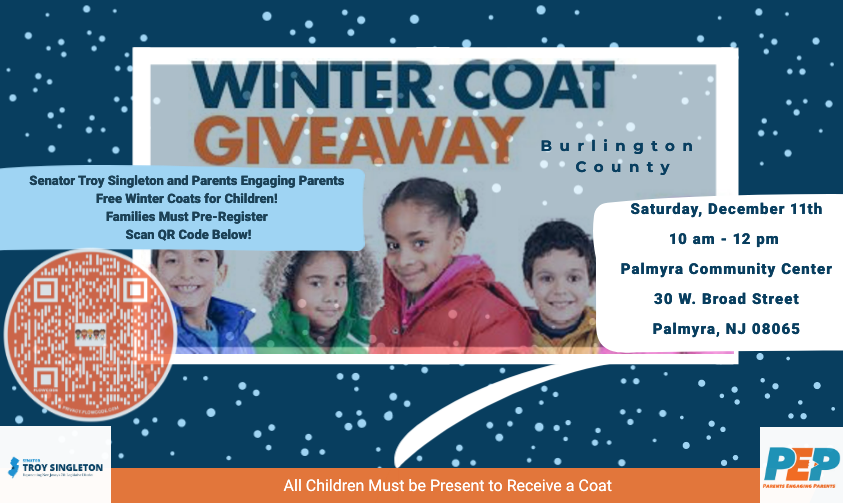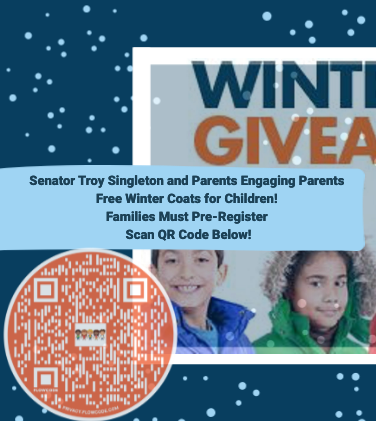 The PHS Class of 2023 invites you to DINE-OUT tonight, NOV 18th & support their class fund! Delran Chick-fil-A is hosting a DRIVE-THRU ONLY Spirit Night- Just mention: PHS class of '23 from 5-8pm when placing your order! Tell the CoW the Class of 2023 sent you! #PalmyraProud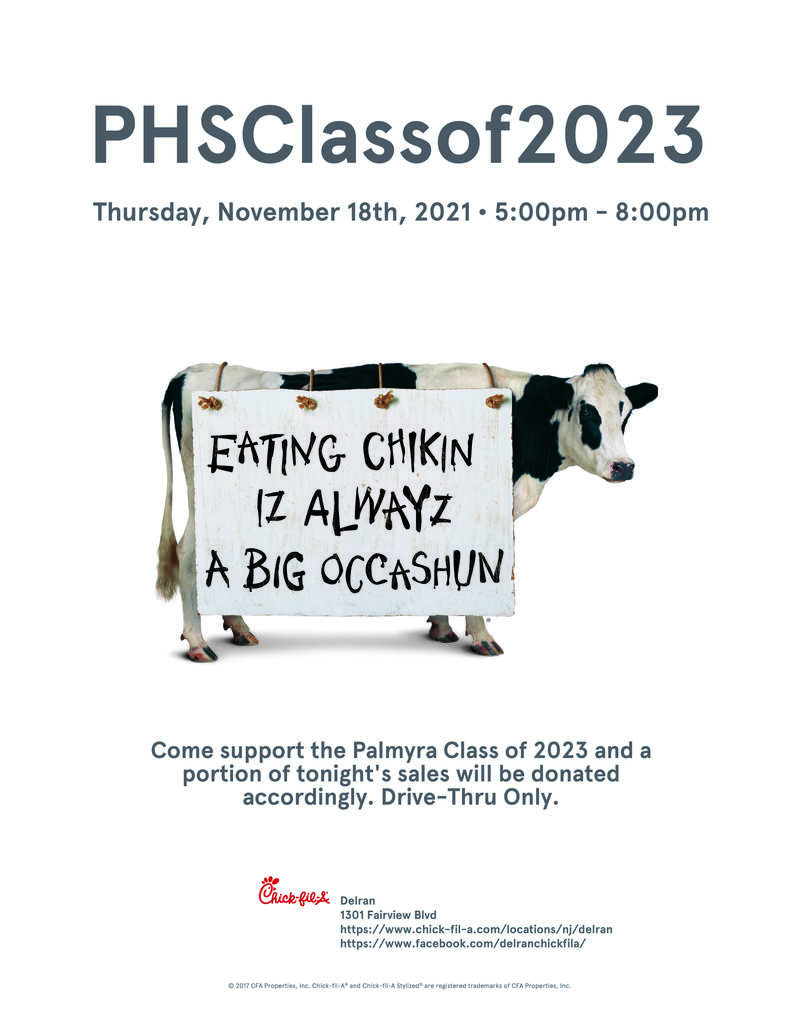 Today was the kickoff for the BEkind BErespectful BEsafe BEresponsible program! Students & Staff from Charles Street School wore their PRIDE shirts courtesy of the PEA. They chalked the walk, celebrated their classmates, learned about the new ticket rewards & paraded around CSS!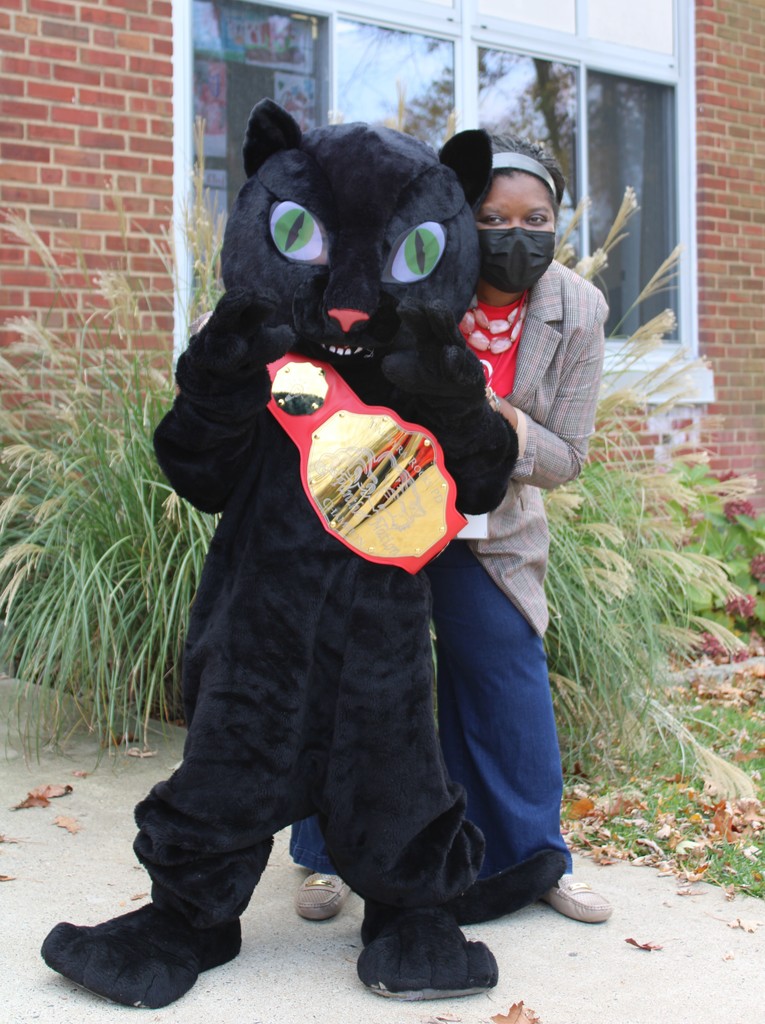 THIS WEEK'S PawPoints: 4 points of interest from Dr. McBride. These are posted weekly on the Superintendent's Webpage... (Veterans Day/ Conferences/ World Kindness Day/ NoShaveNovember)
https://www.palmyraschools.com/page/paw-points

For generations, millions of Americans have answered the call to serve-taking the sacred oath to defend & preserve our Nation's ideals of liberty & democracy. These patriots represent the very best of us. On Veterans Day, we honor their service, dedication, valor & are forever grateful for their sacrifice. #PalmyraProud

Palmyra School District, in conjunction with county health dept, is hosting a free COVID-19 vaccination Clinic on both Tues, Nov 9th & Wed, Nov 10th from 2:30 to 7:30pm in the Delaware Avenue School. Please see the full letter-posted on GET BACK tab on website for full info.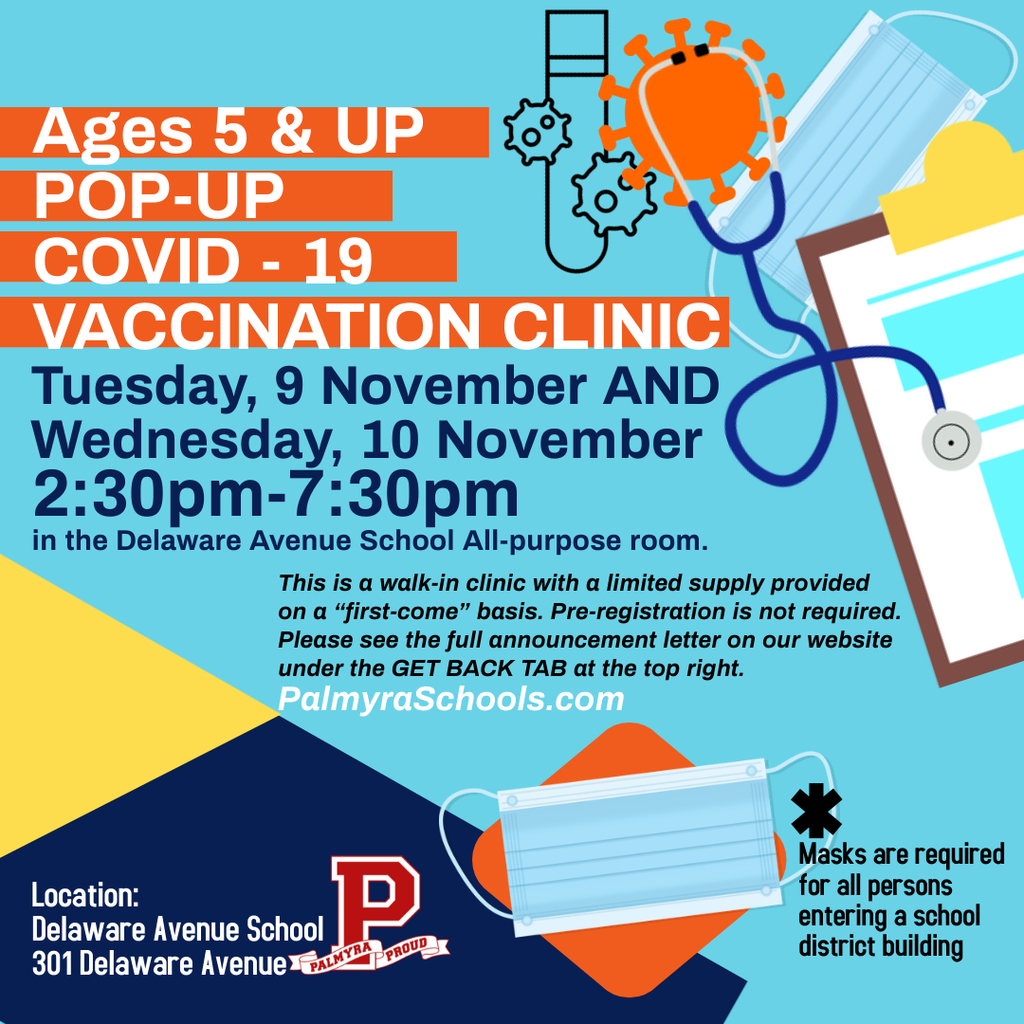 Nationally chosen for the way the date can be abbreviated: [NOV8 = innovate] Today is for CELEBRATING the crucial role S-T-E-A-M education plays in preparing our children's critical thinking for future workforce with 21st century skills needed. #PalmyraProud of all our educators that steam!

Seasonal reminder: today our clocks fell back 1hr. Be sure to change the "old fashioned" clocks ⏰ back too! This will help reduce confusion tomorrow when getting ready for school! (Also a GREAT time to check batteries in your smoke detectors!) #PalmyraProud #PalmyraSAFE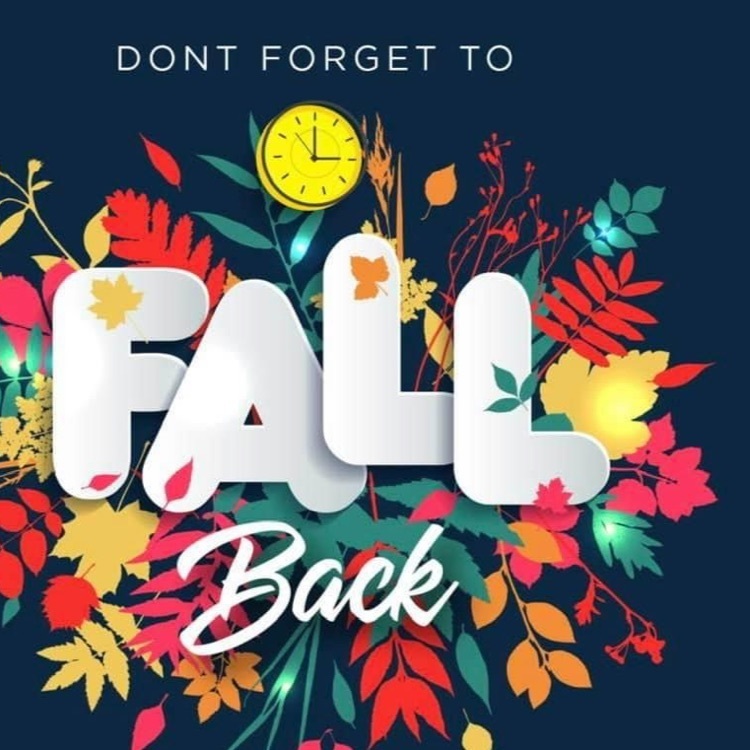 Need more Palmyra Pride? For those that have been asking about school spiritwear-here's a great way to support & show your colors! 🐾Visit palmyrapanthers.itemorder.com- see amazing new SpiritGear items that PalmyraPTA put together! Show your Panther pride! Sale ends November 19.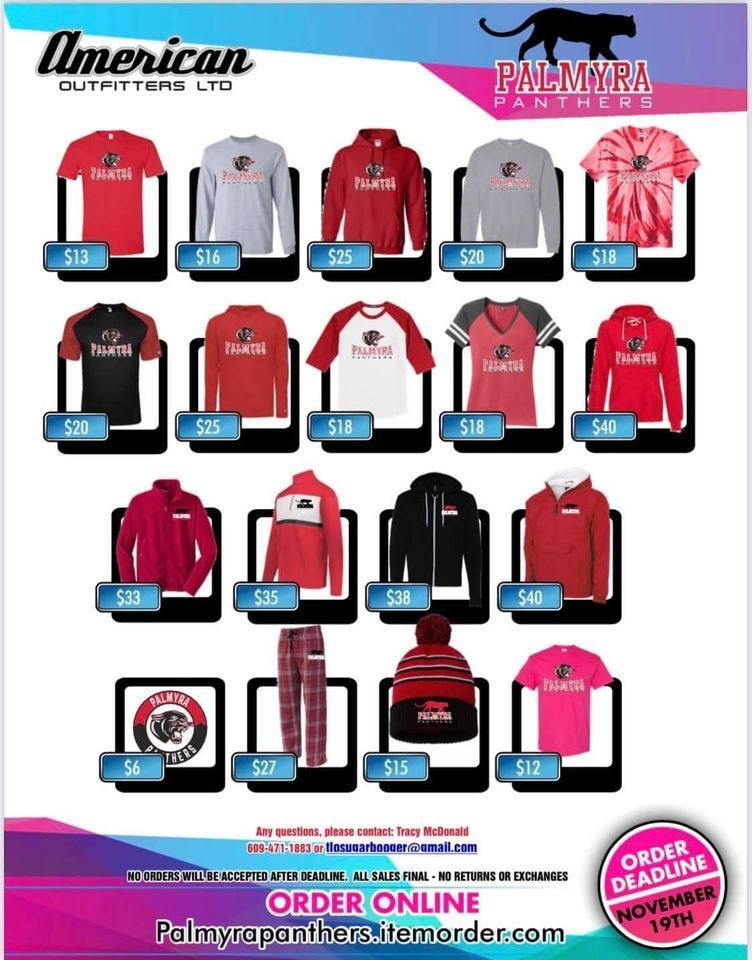 PHS|MS PARENT NOTE: The combined Middle & High School PAC (Parent Advisory Council) Meeting is Monday, November 1st from 5:30-6:30 in our PHS Auditorium. Both principals will be on hand to discuss the plans for this year in Middle & High Schools. Masks required-ALL Welcome.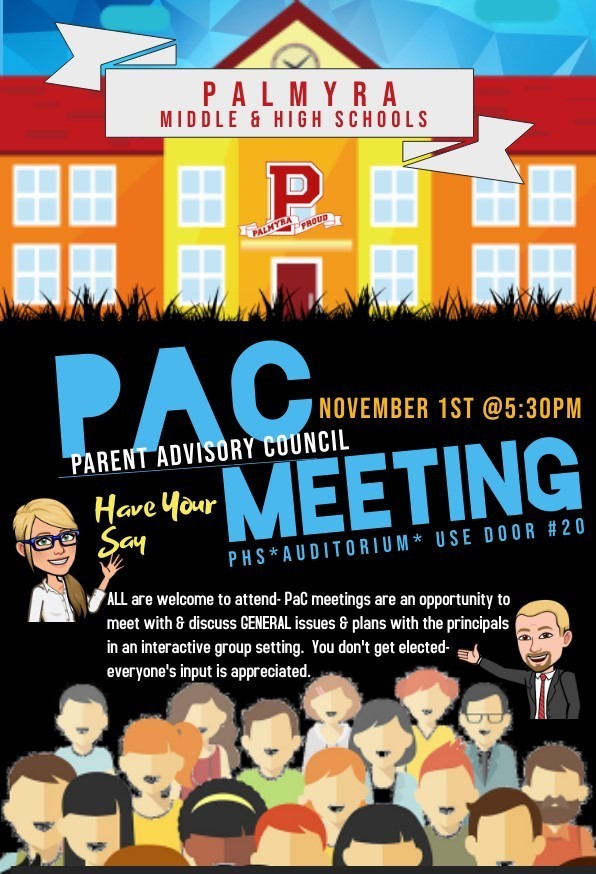 NOTE CHANGE: Our November Board of Education Meeting is now scheduled for Wednesday, Nov 17th @7pm in the Delaware Avenue All-Purpose Room. This Live Meeting requires masks for all in attendance & will be broadcast on Facebook & district web connection. (prev sched for 11/10)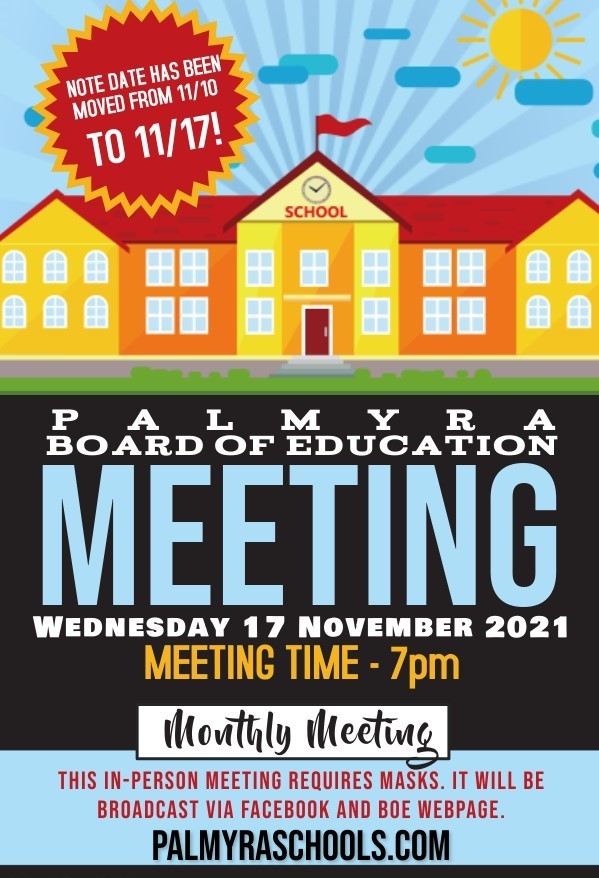 Our MiDDLe SchooL Spirit Week wrapped up today with their spirit games & this rocking outdoor dance party! Bravo Ms. VanZ, Junior STuCo & all involved! #PalmyraProud of our outdoor dance maniacs!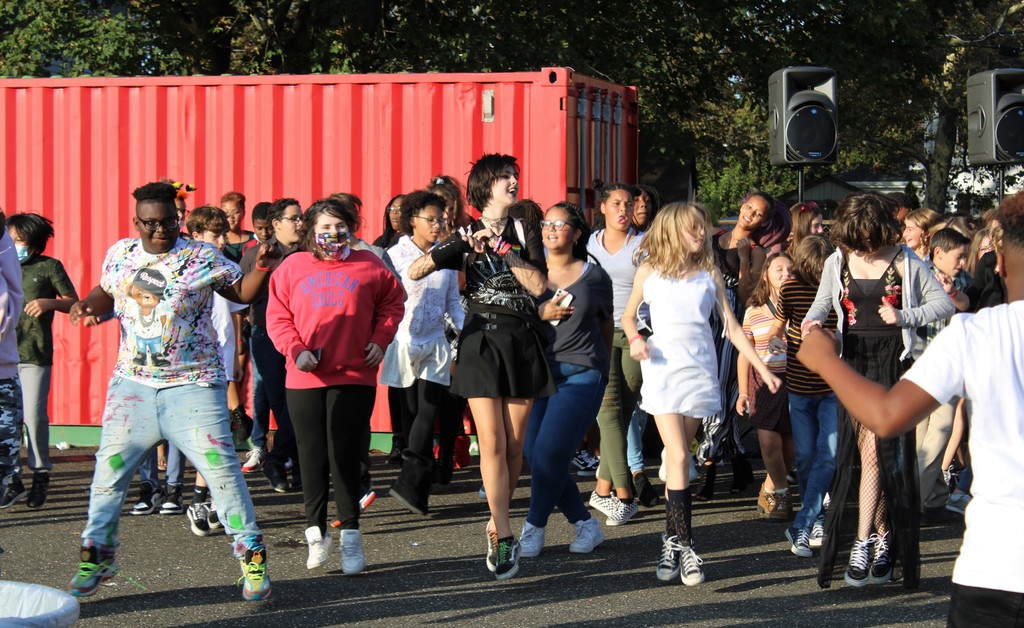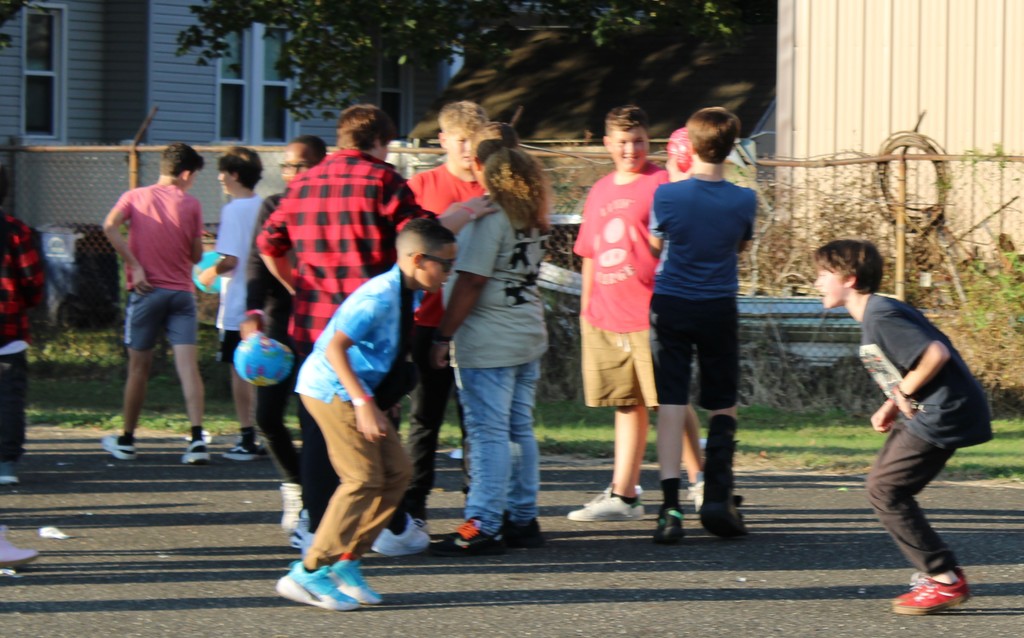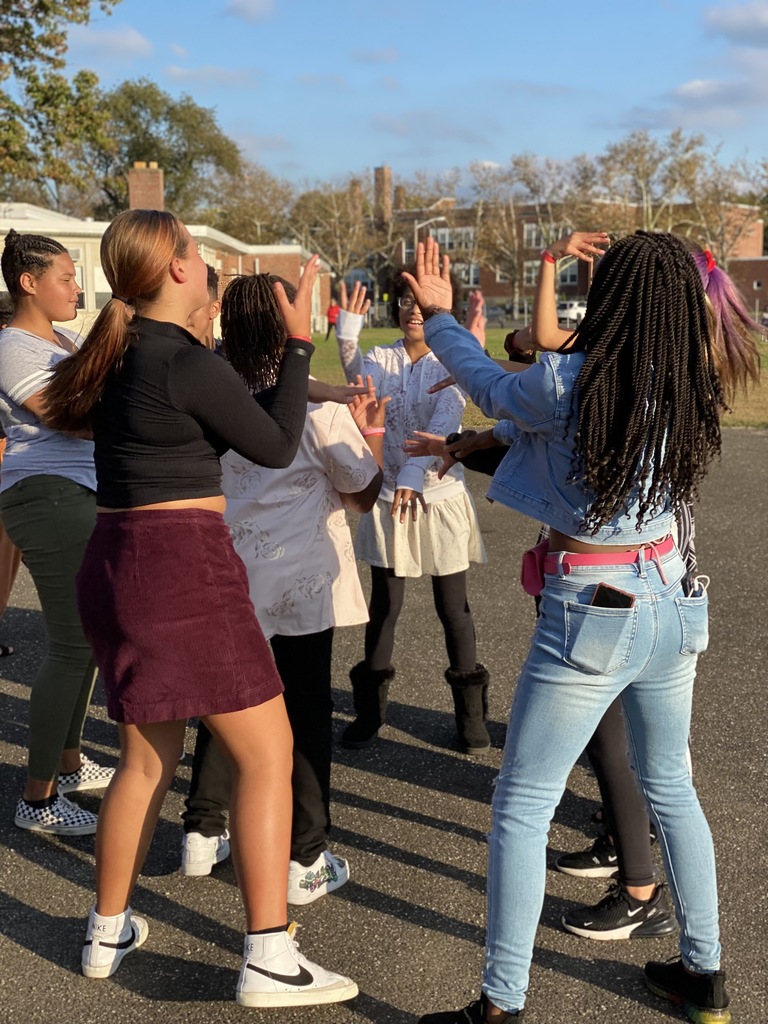 REMINDER! Tomorrow is PICTURE DAY for MiDDLE & HiGH SCHOOL students! These are the yearbook & ID pictures, so everyone gets one taken. If a family is interested in purchasing photos, info is located in the NEWS section of the school websites that includes a clickable link.