Happy Thanksgiving to all, we are truly thankful that you are all part of our #PalmyraProud family. Best wishes for a restful and fulfilling holiday.

All Parents/Guardians are invited to join us at CSS: Wednesday evening, Nov. 30th @5pm for the 1st in a series of Parent Workshops. Although the series is designed for Preschool Parents, all parents are welcome to participate in the CSS Gym, please use Walnut Street Doors.

Join the parents of Palmyra Arts Boosters Tuesday, November 22nd from 12 to 9PM for a "give mom a break" dine & donate! While the turkey is defrosting you can enjoy a meal at Milanese Pizza of Riverton- you dine/they donate a portion of the day's sales: eat in/take out/delivery!

Good Day PALMYRA! Check out our latest PawPoints: 4 points of interest from Dr. McBride, weekly on Thursdays- click on Superintendent's Page under PawPoints (PHS OPEN HOUSE| State Art Show| Marching Band Craft Fair| CSS Toys for Tots)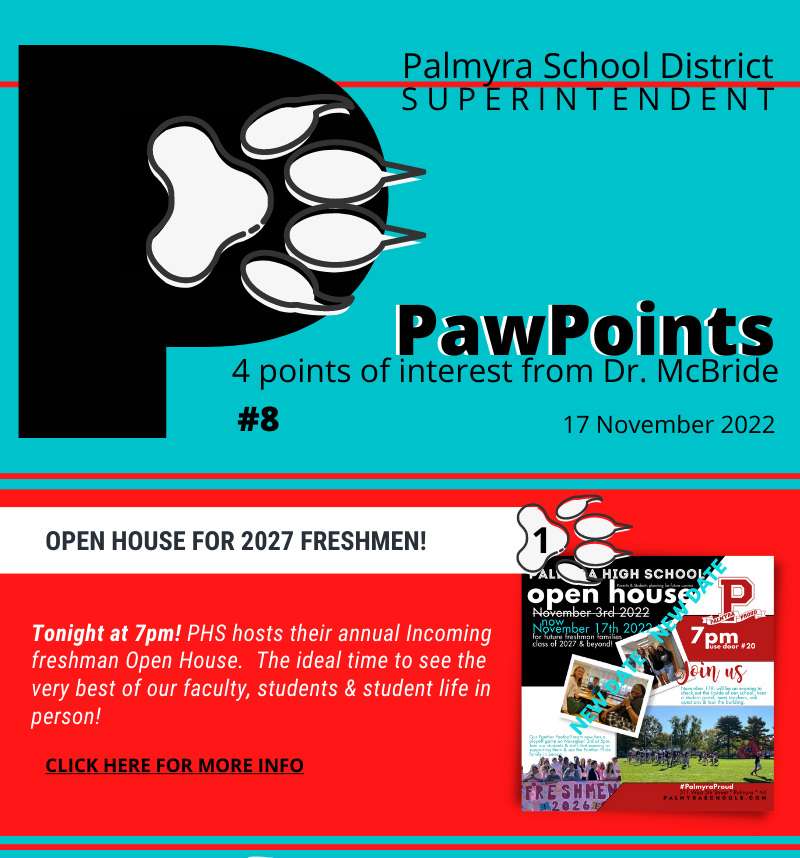 Saturday, December 3, from 10 to 12pm @the Palmyra Comm Ctr, Senator Singleton will be partnering with the non-profit, Parents Engaging Parents & Burlington County to distribute 500 winter coats for children. • Children MUST be present to receive a coat • Families MUST pre-register at this link:
https://forms.gle/4jkWDhc5LAfWQX6G7
Supplies are limited • registration is first come-first served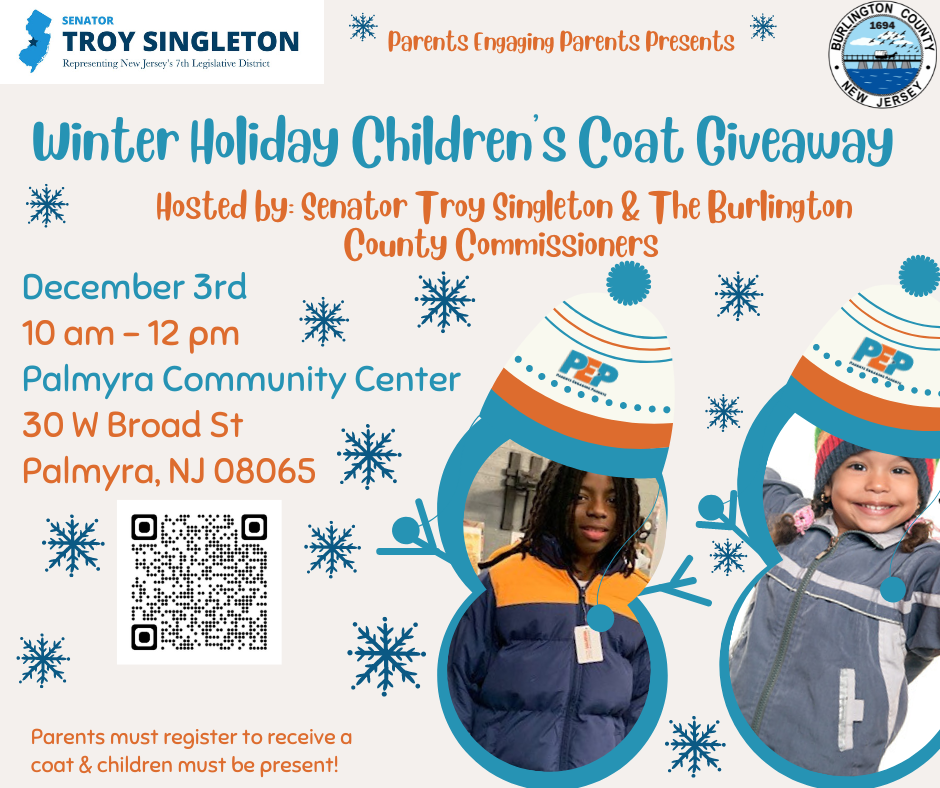 Dine & Donate for our award-winning Palmyra Marching Band & Color Guard! The Palmyra Band Boosters invite you to join them at Pizzeria Uno all day/night Friday November 18th to dine in or take out & help them earn 20% for their fund. #PalmyraProud #FeedMeSeymour #usetheCOUPON

#PalmyraProud! Check out the Superintendent's October Summary Newsletter now on the District webpage> Superintendent> Newsletters> top listing: OCTOBER 2022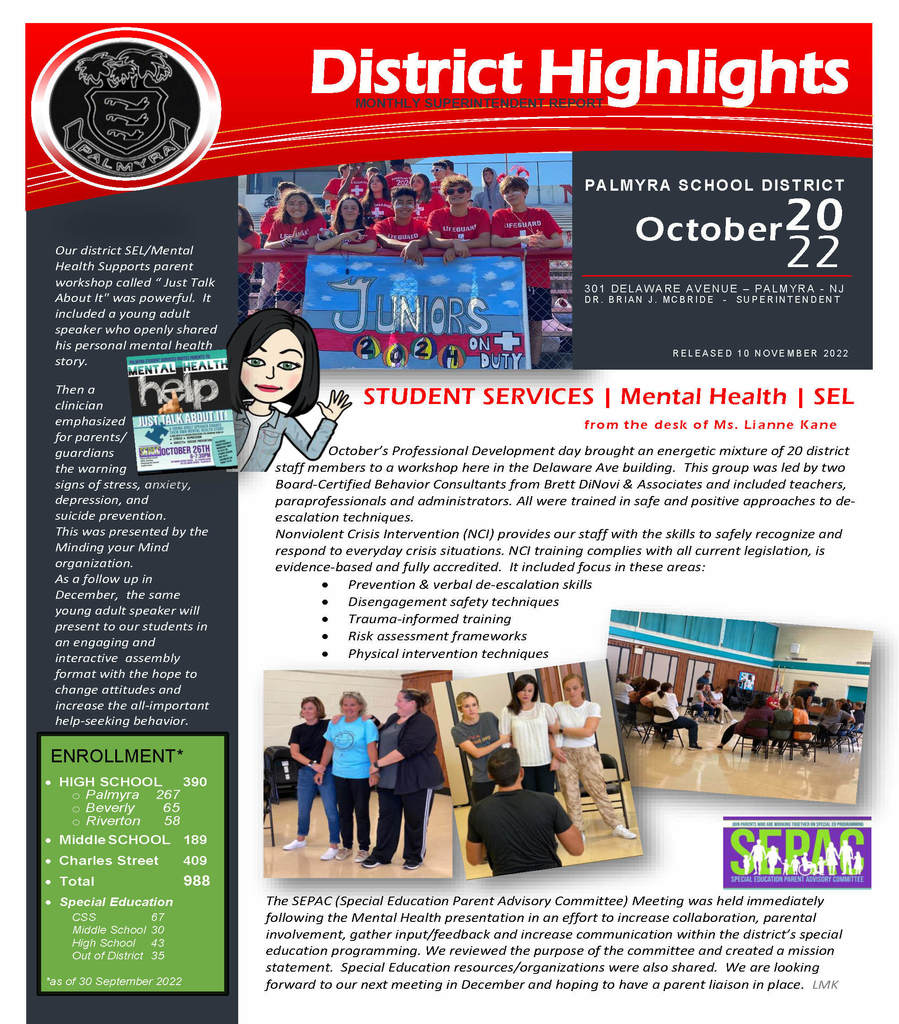 The FINAL FALL Athletics Update has posted to our website in the NEWS section! Take a minute to see our ALL-STARS listing along with Coach Papenberg's Final Fall Report. #PalmyraProud #PantherProud #PalmyraSports

November 11th-chosen as date for Veterans Day bc in the 11th hour of the 11th day of the 11th month of 1918, the Armistice with Germany went into effect & major hostilities of WWI were formally ended. Thank you to all who have served-we honor your duty, service & sacrifice. 🇺🇸

We are SO PROUD of our PHS Girls Soccer Team! Today they play in the NJSIAA Group 1 State Semifinal against Point Pleasant Beach HS @2pm. Students & Staff headed outside to share their pride and wish them well as they pulled away for the game. #PalmyraProud @palmyragirlssoccerr

The next monthly meeting of the Palmyra Board of Education will be Wednesday, November 9th at 7pm in the Delaware Avenue All-Purpose room. The meeting will be broadcast via fb live on the District Website: PalmyraSchools.com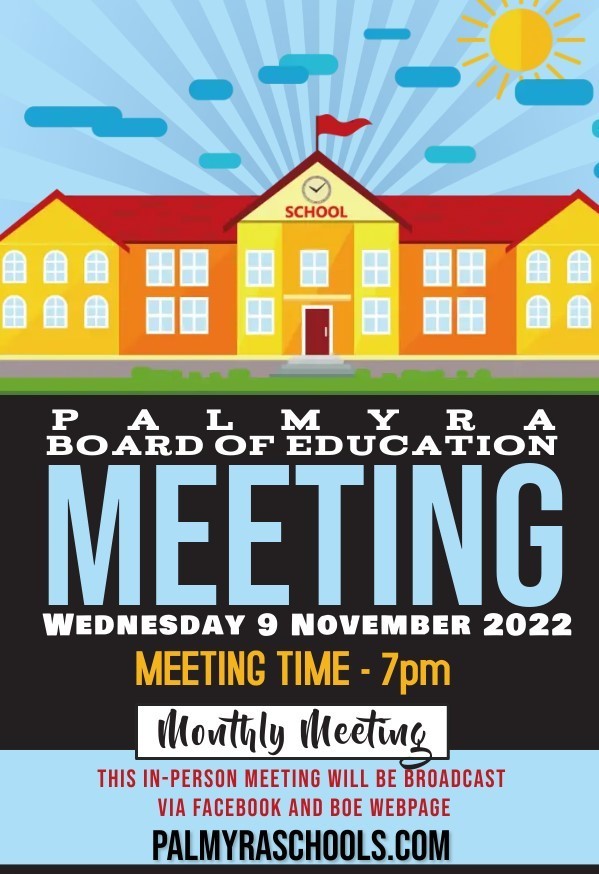 Girls Soccer ⚽️ WINS 1-0 over Schalick!! Check out the rainbow of celebration!!!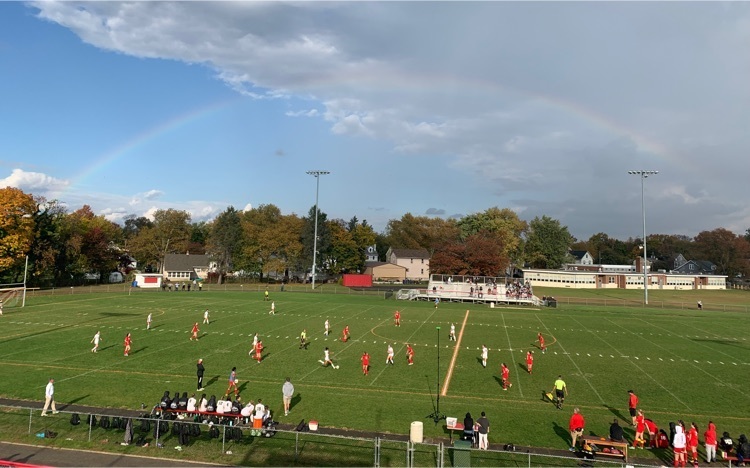 Not sure what to have for dinner on Wednesday? Palmyra Middle School's 8th Graders have the perfect plan: Dine & Donate from 4-8pm at the Cinnaminson Chipotle. Remember to mention the fundraiser at the register or use code on flyer online. THANK YOU!

Tonight the tradition continues! 7pm down Broad Street to Legion Field!

Trick or Treat PALMYRA FAMILIES! Please note rules are different for costumes in school for Halloween! Charles Street School MUST BRING IN their costumes to put on at parade time. Palmyra Middle & High School Students may wear costumes TO school within in the guidelines shared.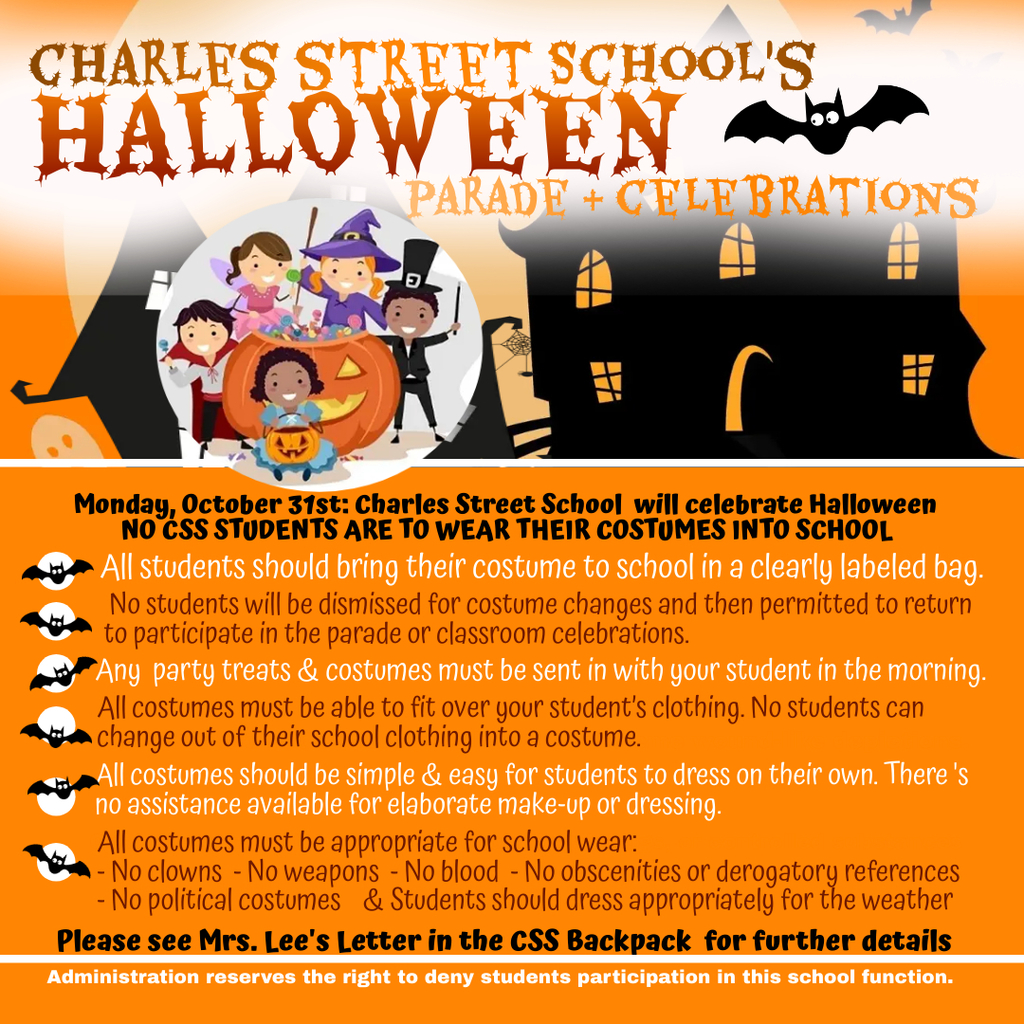 Good Day PALMYRA! Check out our latest PawPoints: 4 points of interest from Dr. McBride, weekly on Thursdays- click on Superintendent's Page under PawPoints (CSS Halloween Promenade| Middle|High School Photos| local Job Fair| new date for PHS Open House)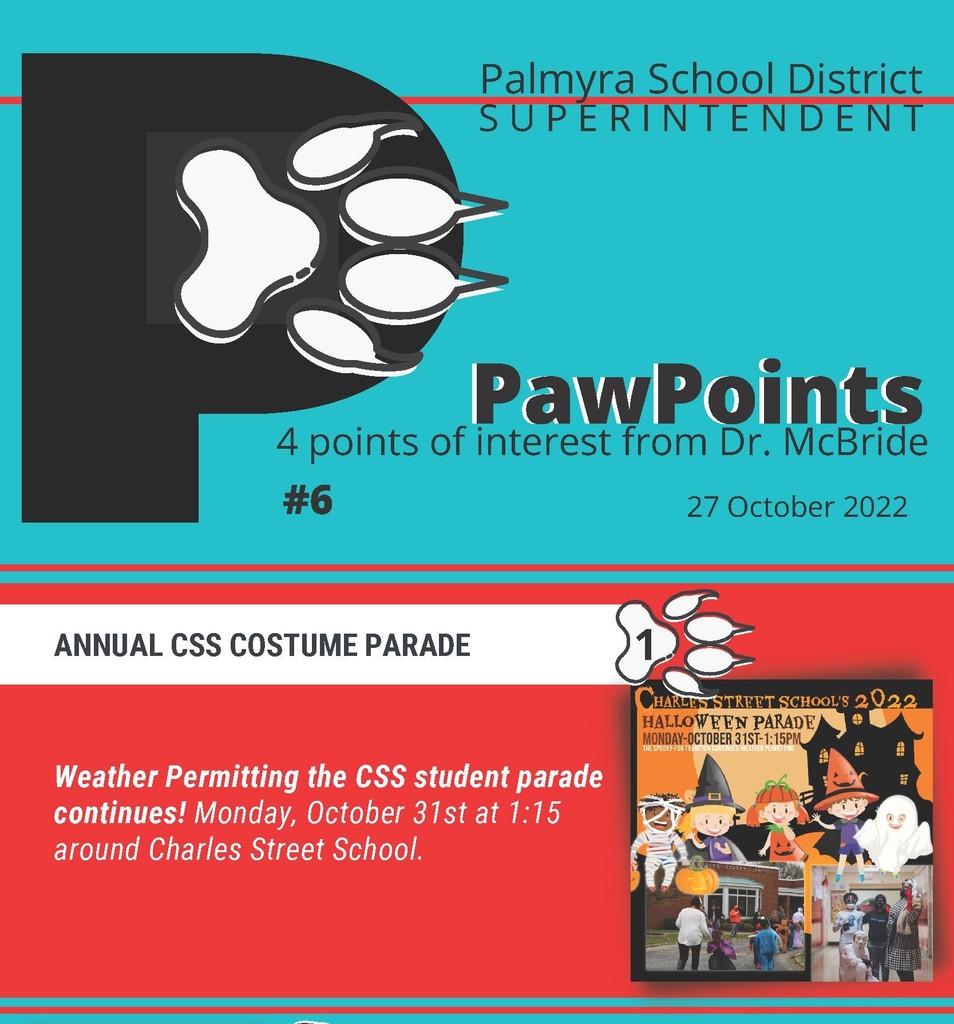 HaLLoWeeN is fast approaching! Mr. Holloway & Ms. Sabo have asked that we share the rules of students wearing costumes to school on October 31st! We can't wait to see this year's spooky selections-make us #PalmyraProud!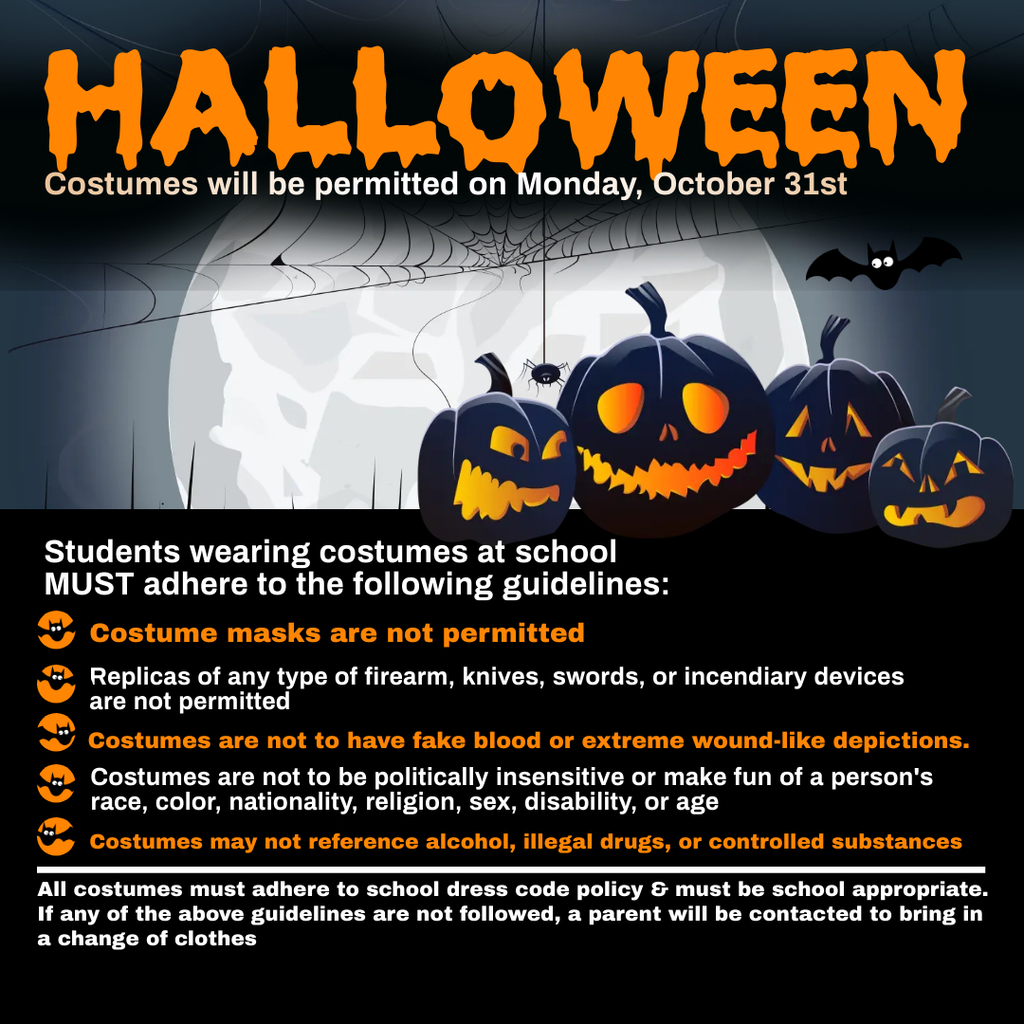 CSS Families & Fans: Weather Permitting- the CSS Student Halloween Parade will take place on Monday, October 31st at 1:15 around the Charles Street School Grounds. We are #PalmyraProud of this fun tradition for our students. #beKind #beSafe #beResponsible #beRespectful #CSSProud

Good Day PALMYRA! Check out our latest PawPoints: 4 points of interest from Dr. McBride- Thursdays- click on the Superintendent's page under PawPoints (MENTAL HEALTH event| Palmyra Halloween| Preschool Back2School Nite| PHS Open House)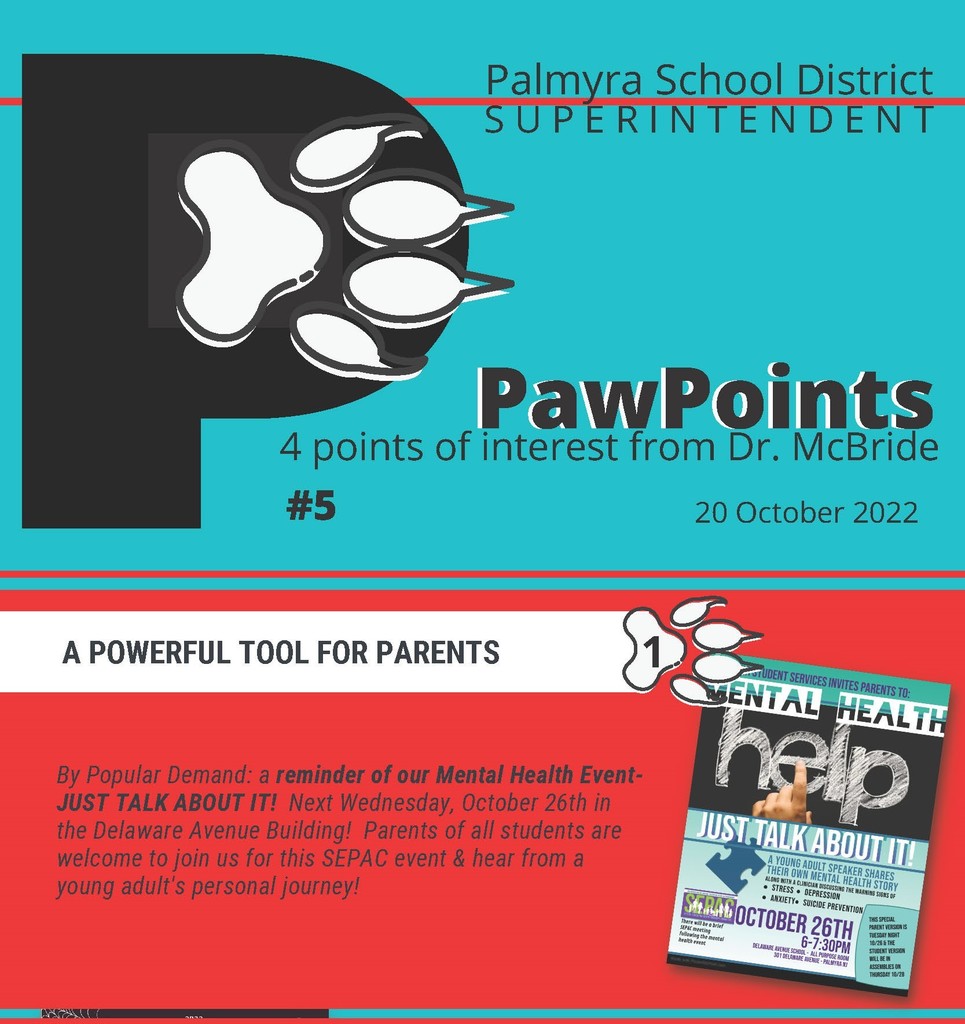 A Special Meeting of the Palmyra Board of Education has been called for Thursday, October 20th at 7pm. The purpose of this brief meeting will be to accept the District's 2021-2022 HIB Grade Report.