C'mon out to Chipotle TONIGHT *NOTEnew fundraiser time* now 4pm-8pm!
Dine & donate & don't forget to enter the code on the flyer (RPWD3F8) when ordering through the app!! Be sure to order ahead & the students, along with the PostProm Committee thank you for your support!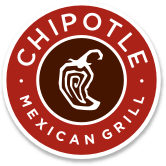 Click here for more information!
Please share to help spread the word!