On Friday, May 21st there was a flurry of activity. Although it was Prom Day, our 4 student representatives knew the importance of heading into school first, then attending the groundbreaking for the new construction across Route 73. There were many speeches, outlining the long journey our town has taken to see the land put to its highest and best use.
Outgoing Seniors: Ellie Lake (far left) and Andrew Yansick (far right) shared the student shovel with incoming representatives, Naomi Caban (center left) and Coady McCann (center right). They were the faces of the youth that will see this project come to fruition on the grounds of the old Tac Pal drive-in/ flea market.
The Tac Pal Logistics Center will also include a section of the property for a series of 3-story apartment buildings named The COVE at Palmyra, right next to the Nature Cove.
Thank you to our Student Reps for helping Dr. McBride and Board President, Sean Toner make certain that Palmyra School District was represented at the groundbreaking ceremony.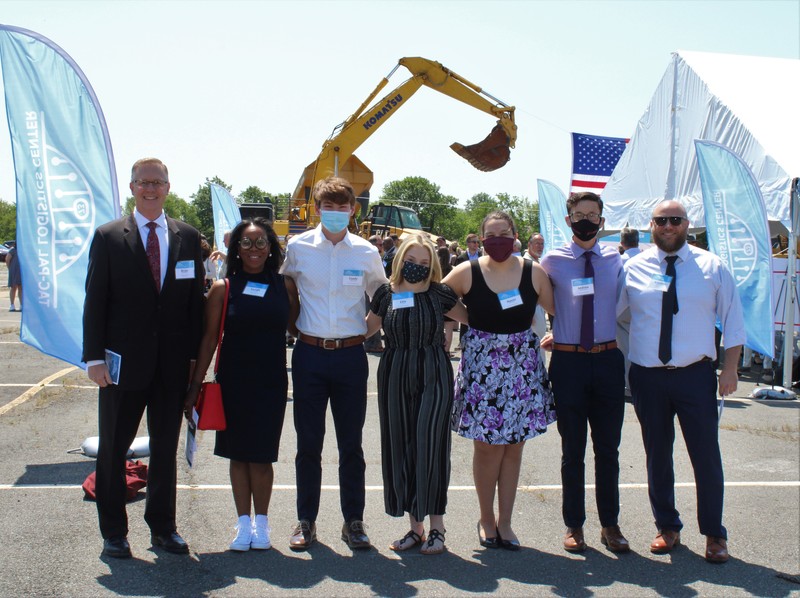 Dr. McBride, Superintendent; Farrah Jenkins, Borough Councilwoman; Student Reps, Coady McCann; Ellie Lake; Naomi Caban and Andrew Yansick; Brandon Allmond, Borough Councilman at the Groundbreaking Site.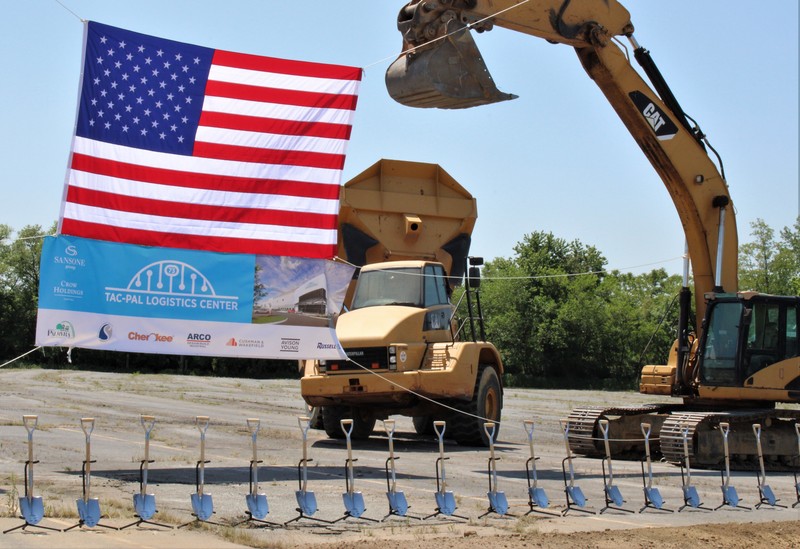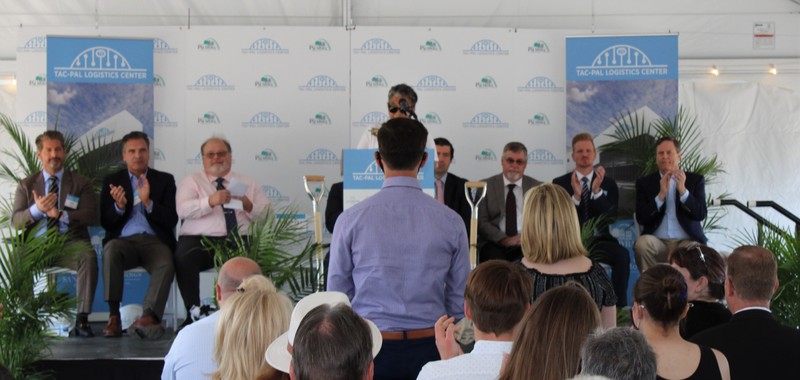 a round of applause for our outgoing PHS Student Representatives! #PalmyraProud