Friday, June 18th 2021 turned out to be a beautiful day for PHS Seniors and an even more exciting evening as family, faculty, friends and more gathered to celebrate the Class of 2021 at Matt Curtis Stadium.
The joy was all around as awards were announced, speeches were made and diplomas distributed. We are most certainly #PalmyraProud and have created an album of photos from graduation day. We welcome you to view them here.
If you have a photo that you would like added to the album, please send it here and we will make every effort to share everyone's special moments.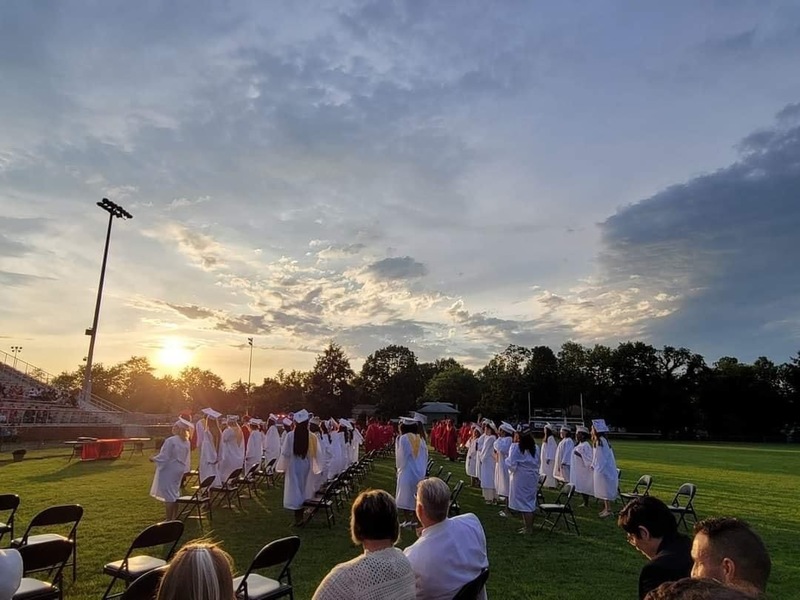 Thank you to PHS faculty member Jen Walter for sharing this extraordinary point of view of the sun setting on graduation.