Patrolman Matthew Maresca will be stepping in as our new Safety Resource Officer (SRO). He has been with the Palmyra Police Department since February of 2022. Officer Maresca is a graduate of the Cape May County Police Academy and previously worked with the Wildwood Crest Police Department.
Prior to winter break, Officer Matt accompanied Officer Kendall and Santa Claus through the classrooms of Charles Street School. What a way to meet the CSS Family and get to know them down to their pajamas!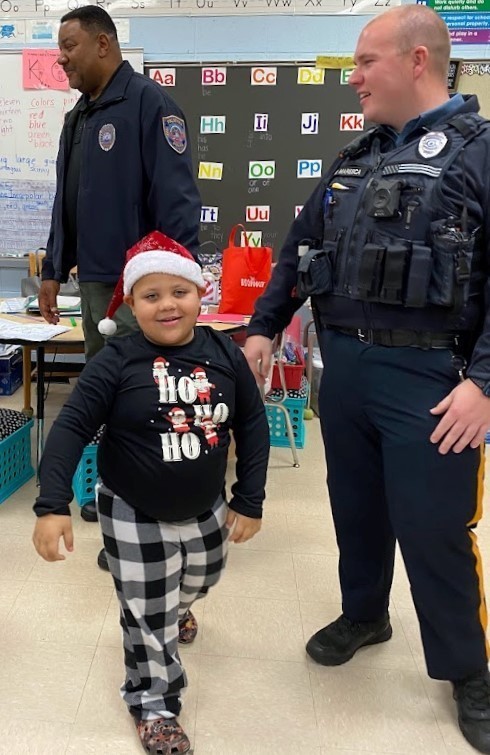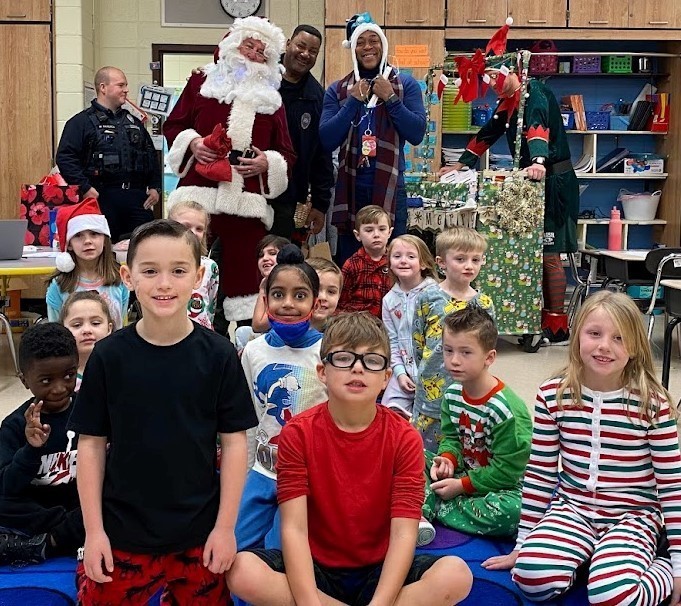 He then escorted Officer Kendall into an exciting event: the ENTIRE Middle and High School gathered together with staff in the PHS Gymnasium to bid farewell to Officer Kendall.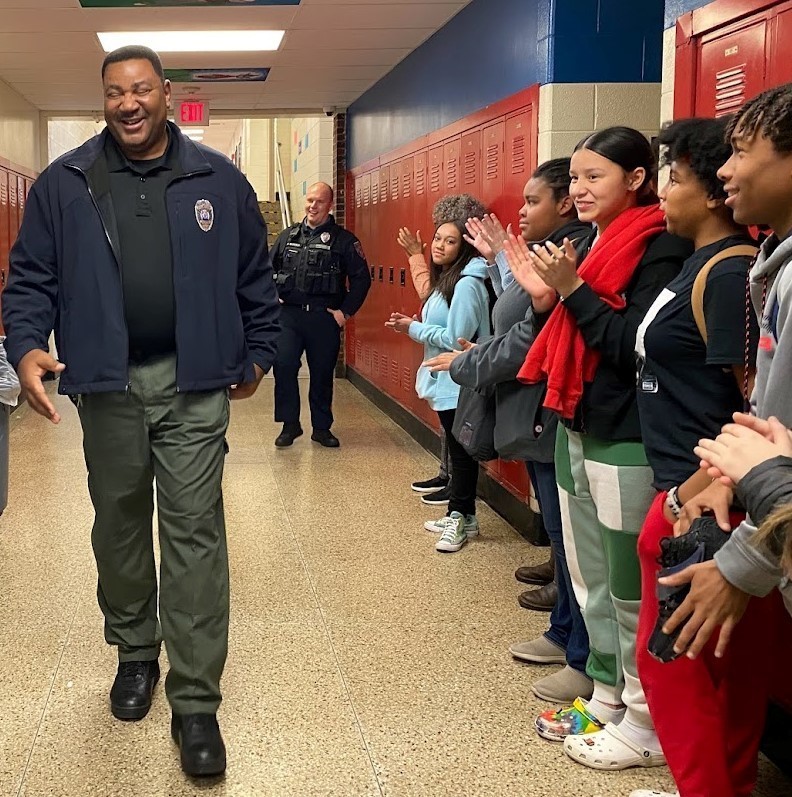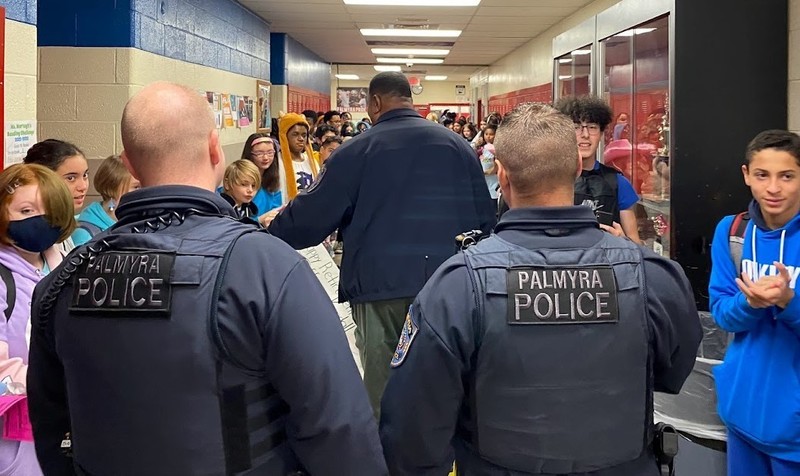 We look forward to getting to know Officer Maresca better. We already learned that he is an avid golfer, having played in high school, and that he has a Business degree from Stockton. Most importantly, we found out that he prefers the coffee, not the donuts, unlike his predecessor…but we might be able to convert him with our local secret weapon: treats from L&M!
He is looking forward to continuing the mantle of being a guiding force in our schools and we are #PalmyraProud to have him with us.