-and NOW from our SPORTS DESK - Athletic Director Mike Papenberg reports: Good Morning Everyone! I hope everyone had a nice weekend. Here is a look at how our athletes performed last week.
The Boys Basketball Team had a 2-1 week. The boys opened the week with a 60-12 thrashing of STEM Civics Charter School. Kwinten Ives scored his 1,000th career point while leading the way with 15 points and 10 rebounds. Reed Wells chipped in with 13 points. The Panthers followed that up with a win against Maple Shade High School on Thursday 52-27. Kwinten Ives led all scorers with 20 points and Damon Bailey added 12. The boys finished off their week with a 46-35 loss to Haddon Heights High School. Kwinten Ives had 13 points and Richie Butler added 11. The boys are now 4-6 on the season and will host Bordentown High School on Wednesday at 530 in the PHS Gym.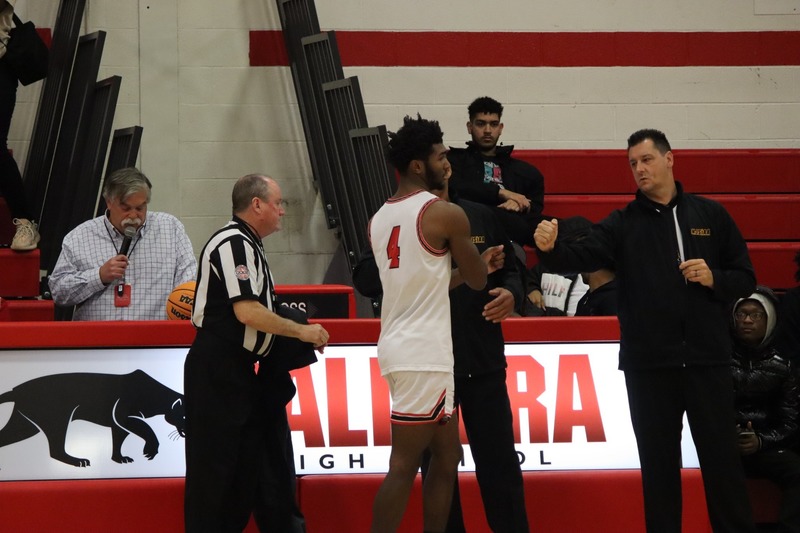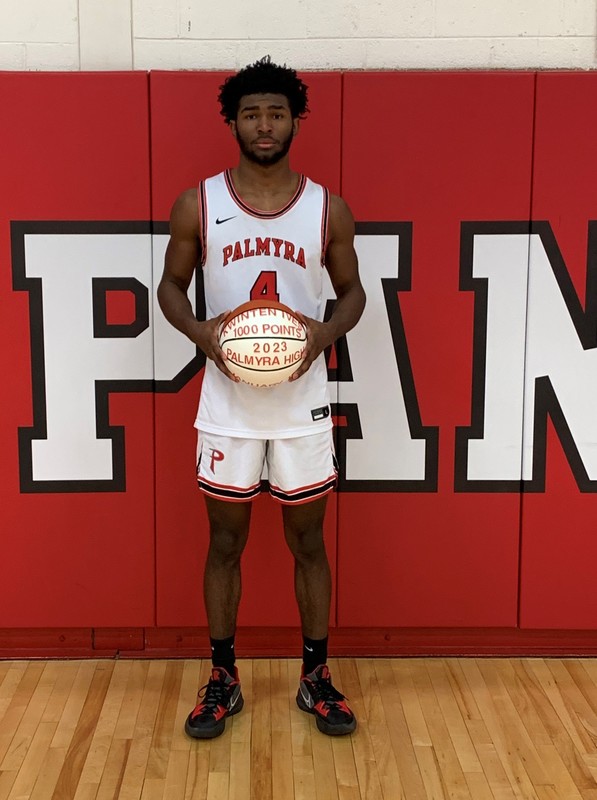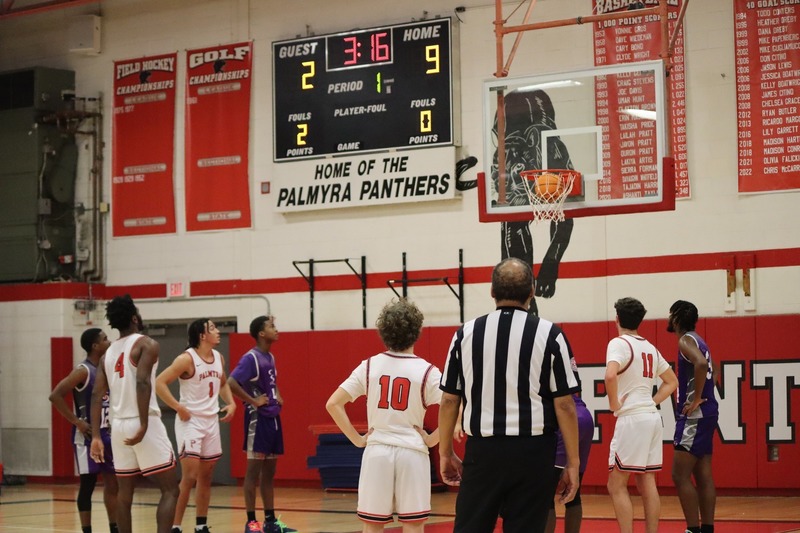 The Girls Basketball Team had a huge week going 3-0. The Lady Panthers opened up their week with a 36-32 win over Northern Burlington. Lauren Gilmore and Angelina Sauls each scored 13 points to lead the attack. Lauren added 10 rebounds to go with her 13 points. The girls then crushed rivals Burlington City on Wednesday, 56-32. Cadence Anderson had a monster game scoring 23 points. Lauren Gilmore and Angelina Sauls added 10 points each. The girls finished off their perfect week by smashing Pennsauken High School Friday night, 44-19. Cadence Anderson was the high scorer with 19 points. The girls enter this week's play with a record of 9-3 and will travel to Pemberton High School for a game at 430 this evening.
The Wrestling Team also had a nice week going 3-2. The Panthers were able to defeat Ewing High School(40-29), Spotswood High School(42-36) and Atlantic City High School(54-28) during the week. Against Ewing High School, Toaha Sajim(pin), Cole McCamy(pin), Aiden Hines(pin), Ben Still(major decision) and Patrick Daly(pin) all picked up wins on the mat. Against Spotswood, Dalton Larmanis(pin), Aiden Hines(pin), Ben Still(pin), and Patrick Daly(pin) were all winners on the mat. Finally, against Atlantic City High School, Aiden Hines(pin), Cole McCamy(pin), Patrick Daly(pin) and Ryan Riley(pin) all won their matches. The squad is now 4-8 on the season and will wrestle Riverside High School tonight at 6PM in the PHS Gym.
Last week the Boys & Girls Winter Track & Field Teams competed against 77 other Group 1 Schools in New Jersey at the NJSIAA State Relay Championships.
The girls shuttle hurdle team of Keronja Watson, Anna Rosica, Julia Ostroff and Natalie Sherrill placed 12th.
The girls 4x200 relay team of Maura Russell, Caitlin Hartman, Julia Ostroff and Natasha McGowan placed 15th
The girls 4x400 meter relay team made up of Maura Russell, Keronja Watson, Natalie Sherrill and Natasha McGowan placed 13th
Maura Russell and Sara Agnew placed 10th in the high jump
Sidney Lim and Gabby Gillespie both threw personal bests and placed 15th in the shot put.
The boys distance medley team of Colin AND Patrick Broadbelt, Jimmy Crean and Abdul Iyiola placed 14th
The boys 4x400 meter relay team ran their fastest time of the year and are close to qualifying for the Penn Relays in the Spring. The boys team placed 7th and was made up of Joe Russell, Abdul Iyiola, Colin Broadbelt and Luke Cannuli.
The boys shot put team of Doug Aird and Joe Barben placed 14th and Joe Barben threw a personal best.
MSMSMSMSMSMSMSMSMSMSMSMSMSportsMSMSMSMSMSMSMSMSMSMSMSMSM
The Middle School Wrestling Team faced Pennsauken on Thursday. The squad won 14 out of the 21 matches wrestled. Single match winners included Sam Major, Jackson Gibbons, Jose Ruiz and Meghan Austin. Multiple match winners included Logan Jander, Levi Jander, Chase Moritz, Burak Sayin and Nick Rex.
The Middle School Girls Basketball Team beat Ridgeway Middle School and Maple Shade Middle School to improve their record to 6-1 on the season.
The Middle School Boys Basketball Team defeated Stem Civics A team in OT on Monday. The Panthers relied on a great team effort, especially defensively. Marques Washington hit two free late in regulation to tie game and Zacharius Michel hit a 3 pointer with 20 seconds left in OT to give the Panthers the lead for good. Blake Wood led the team in scoring with 12 points. The boys lost a close game to Ridgeway Middle School on Wednesday 36-28 and to Maple Shade on Thursday, 25-14.
#GOPANTHERS Here is a link to our schedule to come check out our games this week, for more schedules & other information find us on PalmyraSchools.com